We are growing!
Sussex Montessori's team is growing every day! Our Head of School and the Sussex Montessori School leadership are excited to build this diverse team of extraordinary, talented staff to educate and inspire our young learners. These amazing teachers, assistant teachers and support staff, alongside our students and families will bring the school's mission and vision to life.  Please join us in welcoming each new member as they come on board!
Lead Teachers
Becky Ball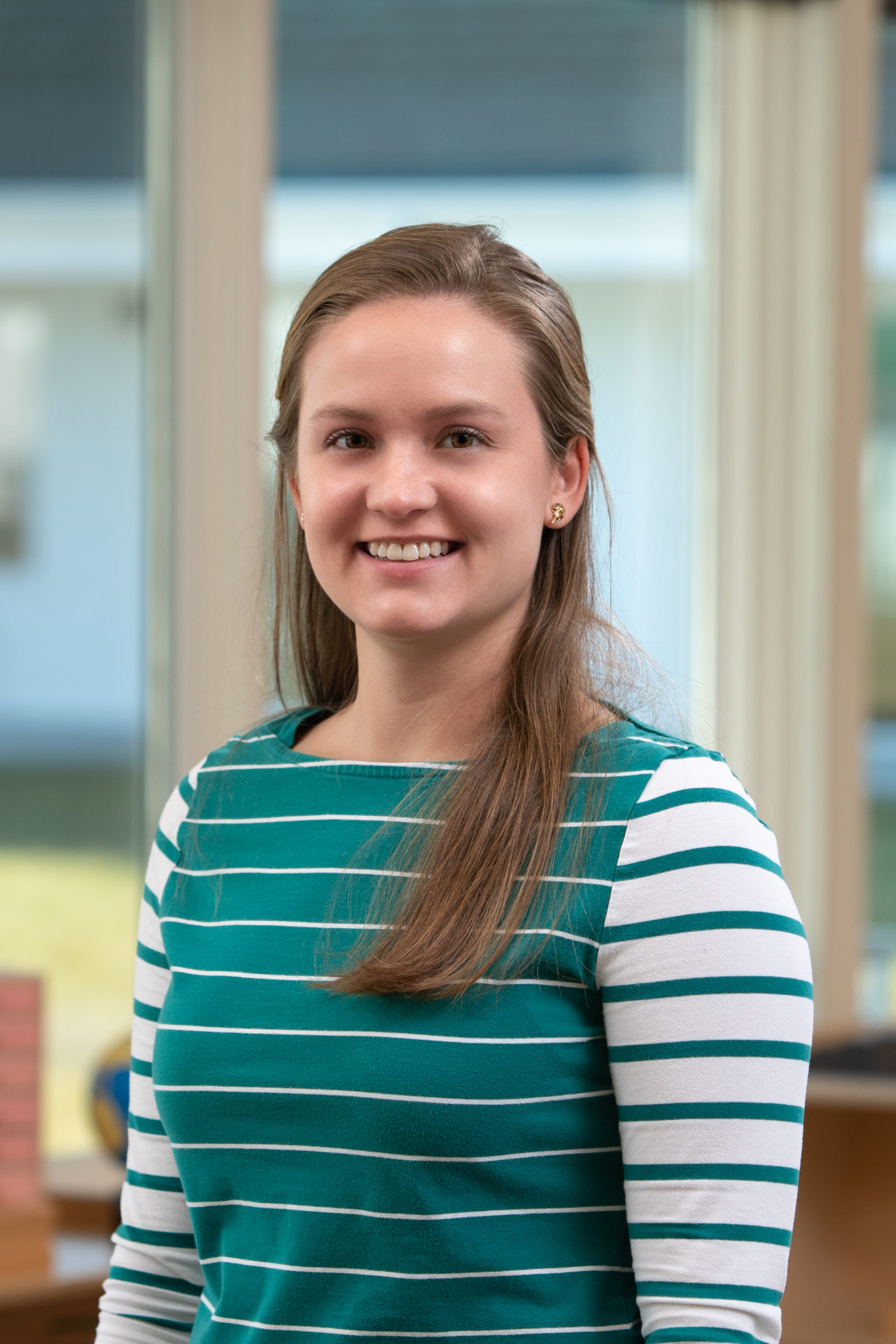 Becky Ball is a Delaware native, growing up in Milford. She went to High Point University where she received a BA in elementary education. After college Becky pursued a childhood dream and went to work for Walt Disney World.  While there she held a few different roles but spent most of her time doing conservation education in Disney's Animal Kingdom. Becky made her way back to Delaware to work for Cape Henlopen State Park as a park naturalist in 2019, and is finally getting back in the classroom! She is currently pursuing her Montessori certification at the University of Delaware and is excited about the opportunity to teach at Sussex Montessori School.  Becky loves being outside and learning about nature. She also loves dancing and currently teaches ballet in Milford.
Koecee Blount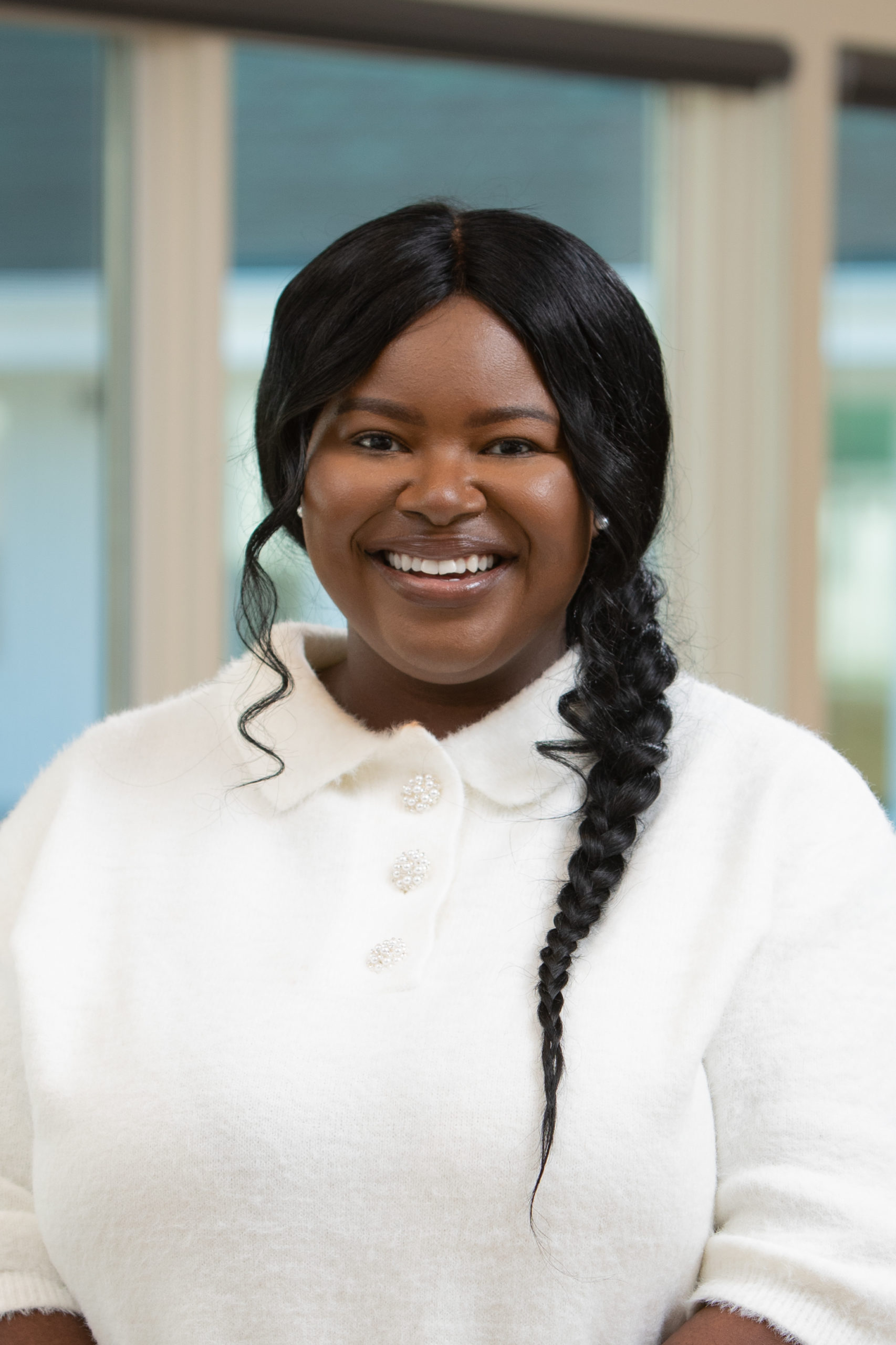 Koecee Blount is a Bronx native. She attended Nyack College for her undergraduate studies and is currently pursuing her Masters Degree at Fordham University. Koecee has taught in both co-ed and single-sex charter schools in the past three years. For two of those years, Koecee has served as an Interventionist providing small group instruction to students with special needs and supporting them with meeting their yearly academic goals. Koecee is passionate about having students find their voice, independence, and confidence in the classroom. She is excited to teach, motivate, and nurture her incoming students as they embark on this new journey together. When Koecee is not teaching you can catch her indulging in her favorite pastimes such as cooking in the kitchen and exploring new recipes for her family, taking long walks in the park with her all black Yorkie named Koko Chanel, or simply spending time with loved ones.
Trey Butterworth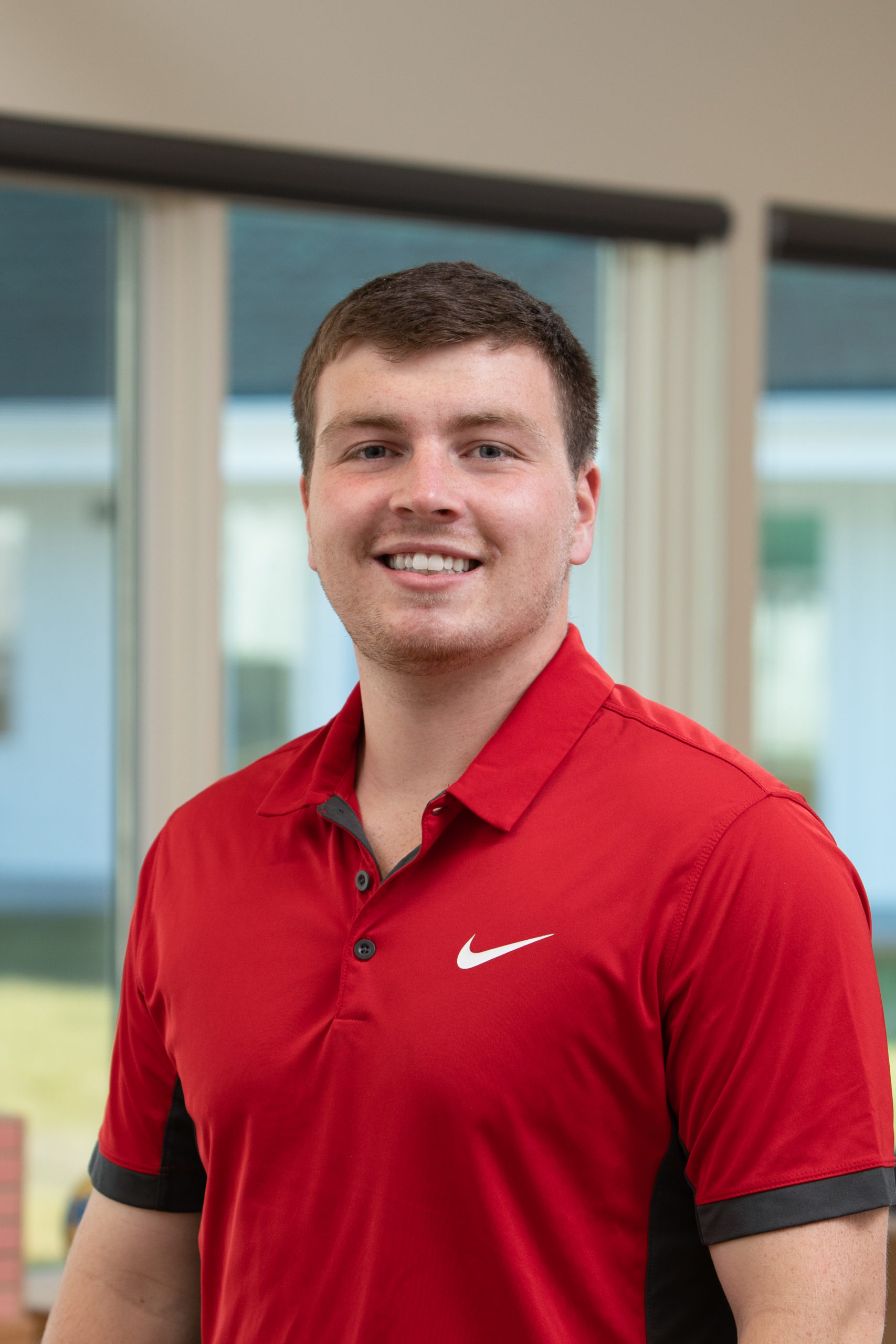 Trey Butterworth is a 2016 graduate of Bald Eagle Area high school and is from the small, rural town in central Pennsylvania named Clarence. After high school, Trey attended Pennsylvania State University of Altoona where he graduated with a Bachelor of Science Degree in Early Childhood Education. During his time at Penn State Altoona, he played college basketball for four years where he was named an Academic All-American all four years and team captain his senior year. Trey says he's looking forward to a new beginning at Sussex Montessori School where he will live near the beach and raise his two Weimaraners. Trey enjoys any and all things SPORTS, as well as hunting, fishing, and the great outdoors.
Autumn Camlin
Autumn moved to Sussex County this summer with her husband and two kids. She has a Master's in Education Degree from Holy Family University.  Before moving to Delaware, Autumn taught at Keystone Academy Charter School in Philadelphia for 14 years. While there, she taught 1st grade, 4th, 5th and 6th grade science. Most recently she developed a new makerspace class for all students from Kindergarten through 8th grade. She incorporated STEM activities with the Engineering Design Process to help the students solve real world problems. Autumn had a fellowship with Riverbend Environmental Center where she had the opportunity to use an aquaponics system in her class. She is excited to share her love for science and the environment with her students.  Autumn enjoyed her Montessori training this summer with UDMTR and is eager to be a part of Sussex Montessori.
Tammie Carlisle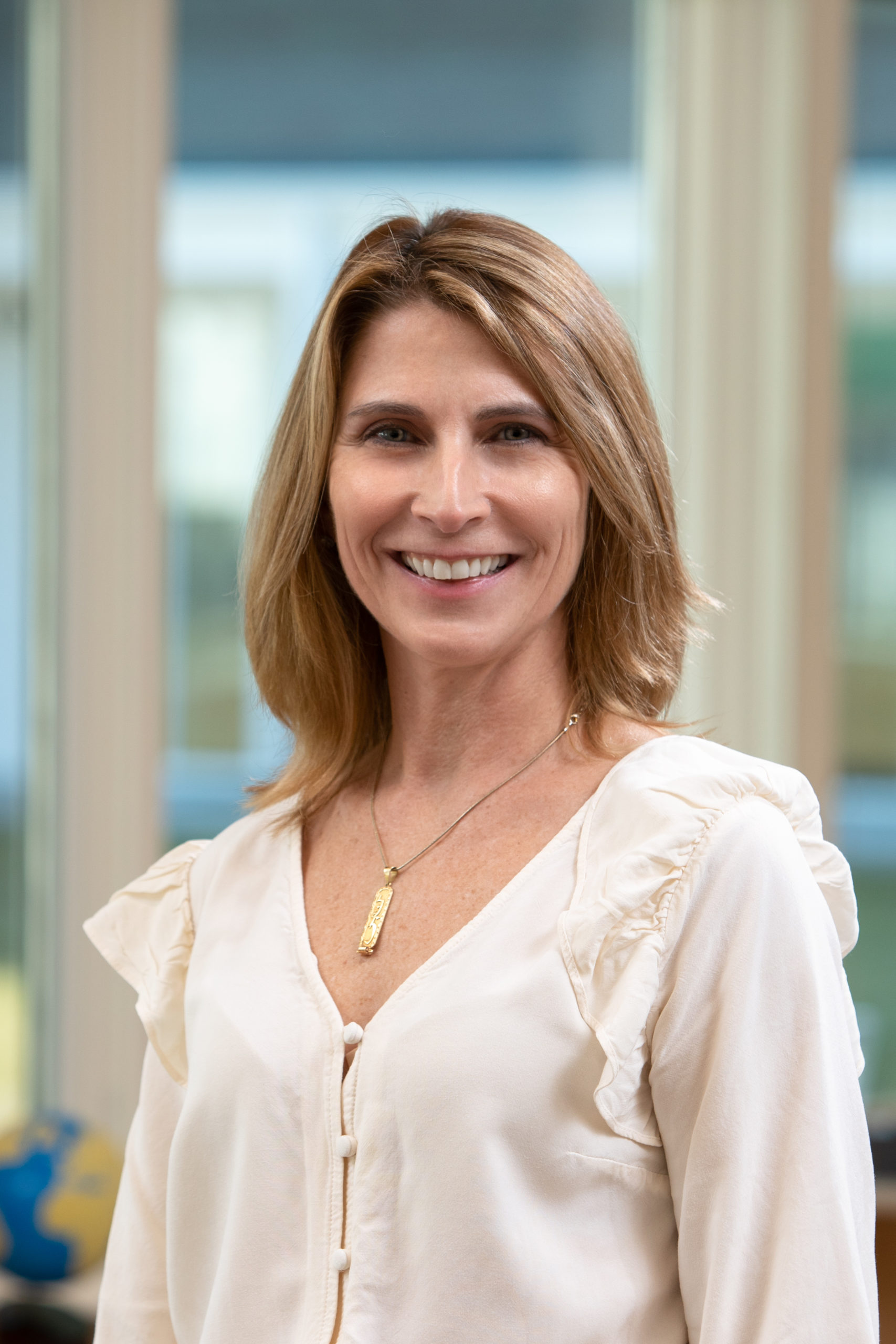 Tammie Carlisle grew up in Louisiana and attended Louisiana State University of Shreveport where she majored in elementary education.  She moved to Delaware in 1992 and completed her last year of school at Wesley College in Dover, Delaware where she graduated with a BS in Elementary Education.
Tammie has taught multiple grades in the Woodbridge School District, has worked as a paraprofessional for Sussex Academy of Arts and Sciences, and has also spent many years teaching at St. John's Preschool in Seaford.  She loves nature and enjoys being in the woods, camping, kayaking, and hiking.  Tammie also enjoys reading, yoga, and crafts.  She currently lives in Seaford with her two children, Ian and Bayleigh, and her two dogs, Riley and CoCo.  Tammie says she is so excited to be working at Sussex Montessori School this year and cannot wait to meet her students!
Gabrielle DiBonaventure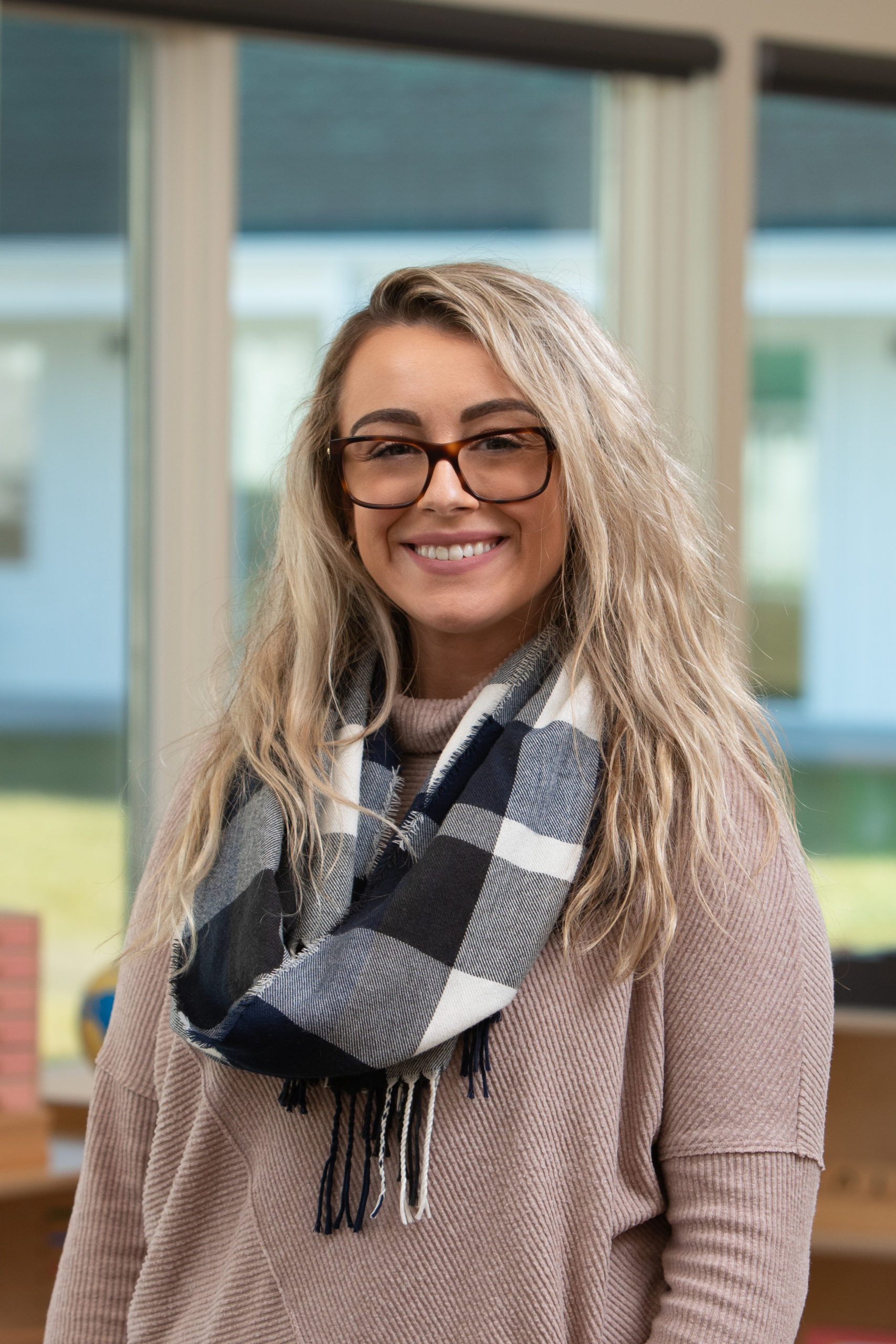 Gabrielle DiBonaventure is a Milton native and 2019 graduate of the University of Delaware.  Upon graduation, she became a substitute teacher within the Cape Henlopen School District.  Gabrielle is currently continuing her studies through the Montessori certification residency program at the University of Delaware.  Her hobbies include going to the beach, being outside and active, and spending time with friends and family.  In fact, Gabrielle comes from a big family – two older sisters, one older brother, one younger brother, five nieces and a nephew – and she enjoys spending as much time with them as possible.  Gabrielle says she is excited to teach in the Montessori environment and cannot wait to meet all the students, staff and families at Sussex Montessori School!
Mason Falligant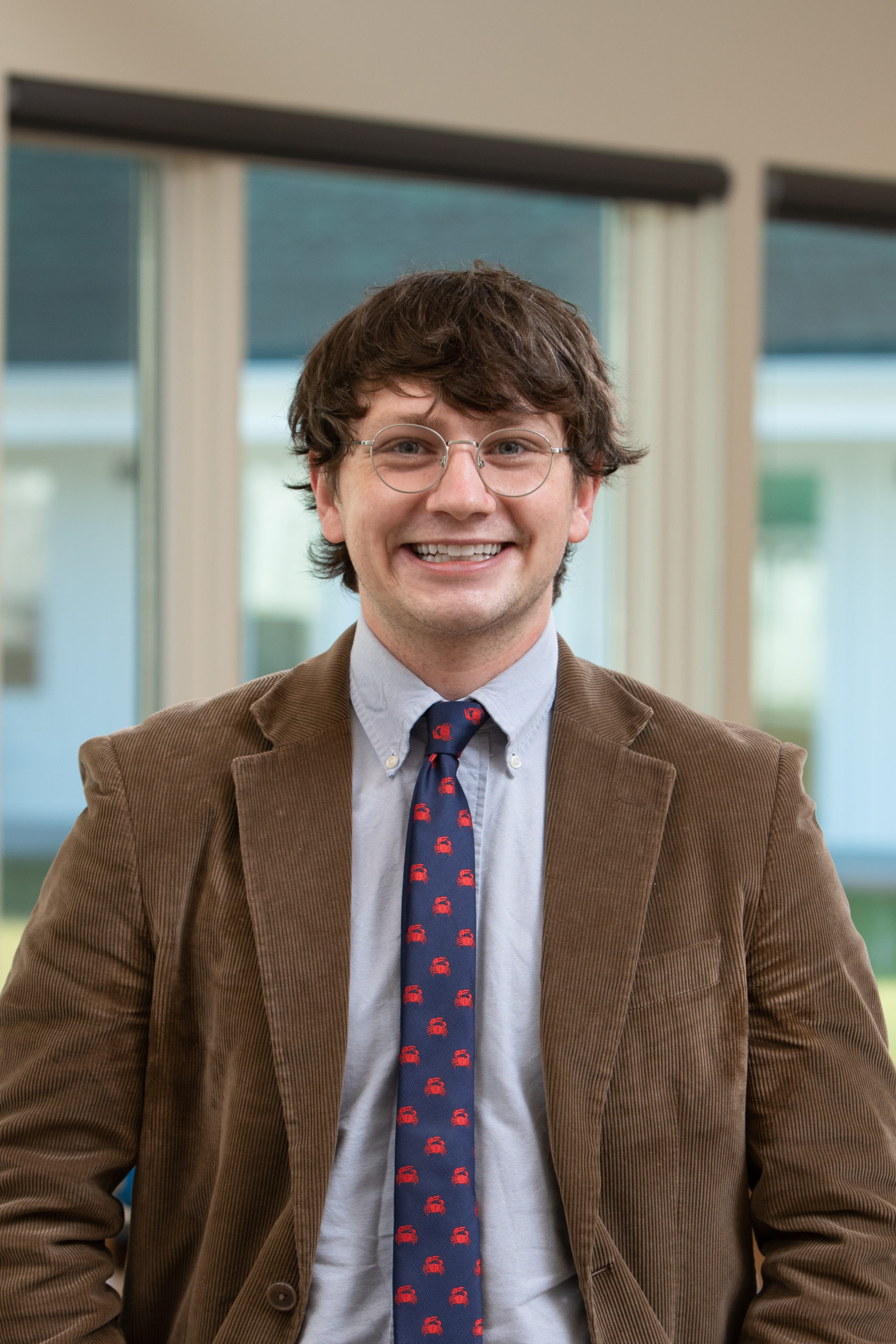 Mason Falligant, one of our lead elementary teachers, is joining us from Carbondale,
Colorado, where he spent this past year as a lead upper elementary teacher at a public charter
Montessori school. A former Montessori student himself, Mason is passionate about Montessori
pedagogy, as he believes it offers all students the opportunity for social, emotional, and
intellectual flourishing. Mason graduated from Auburn University in 2019 with a degree in
secondary social sciences education, and he is currently working towards obtaining his
Montessori Elementary I & II teaching credential. Through his experiences in the classroom, as
an assistant camp director, and as a youth baseball and football coach, Mason has extensive
experience working with children, and he is thrilled to meet all of his new students! In his spare
time, Mason enjoys running, rock climbing, kayaking, playing chess, and visiting his family in
Baltimore.
Leslie Handy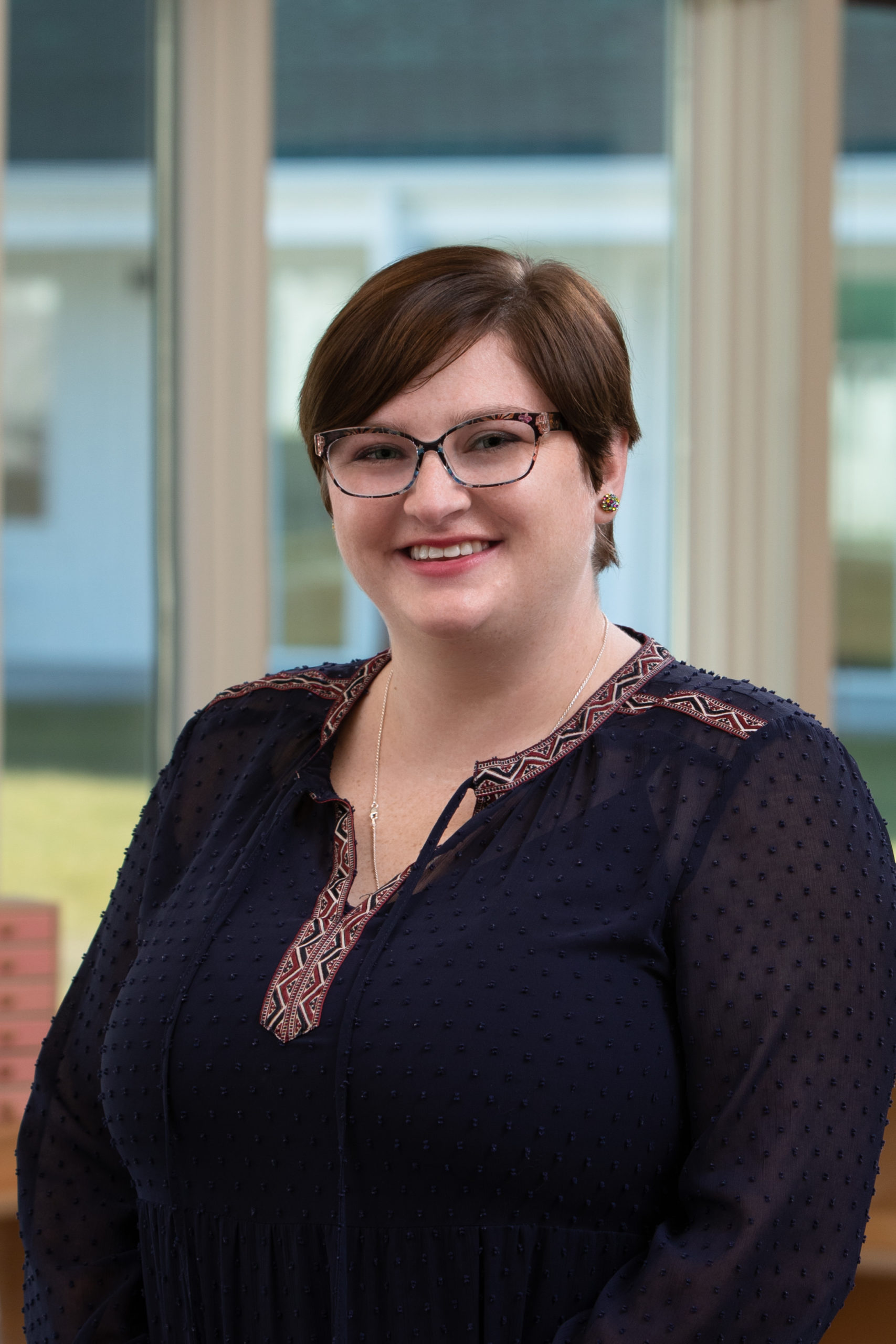 Leslie Handy is a Maryland native and recent transplant to Delaware. She relocated here in the summer of 2019 to enjoy life by the shore and to be a part of the Sussex Montessori community. Leslie has a Masters degree in Early Childhood Education from Towson University and a Primary Montessori certification from the Montgomery Montessori Institute in Rockville, MD. She has been teaching for ten years, the last three of which were spent as a lead guide at Breakthrough Montessori Public Charter School in Washington, D.C. When not teaching, Leslie enjoys birding, baking, and, of course, spending time at the beach.
Nazaneen Khalilnaji-Otto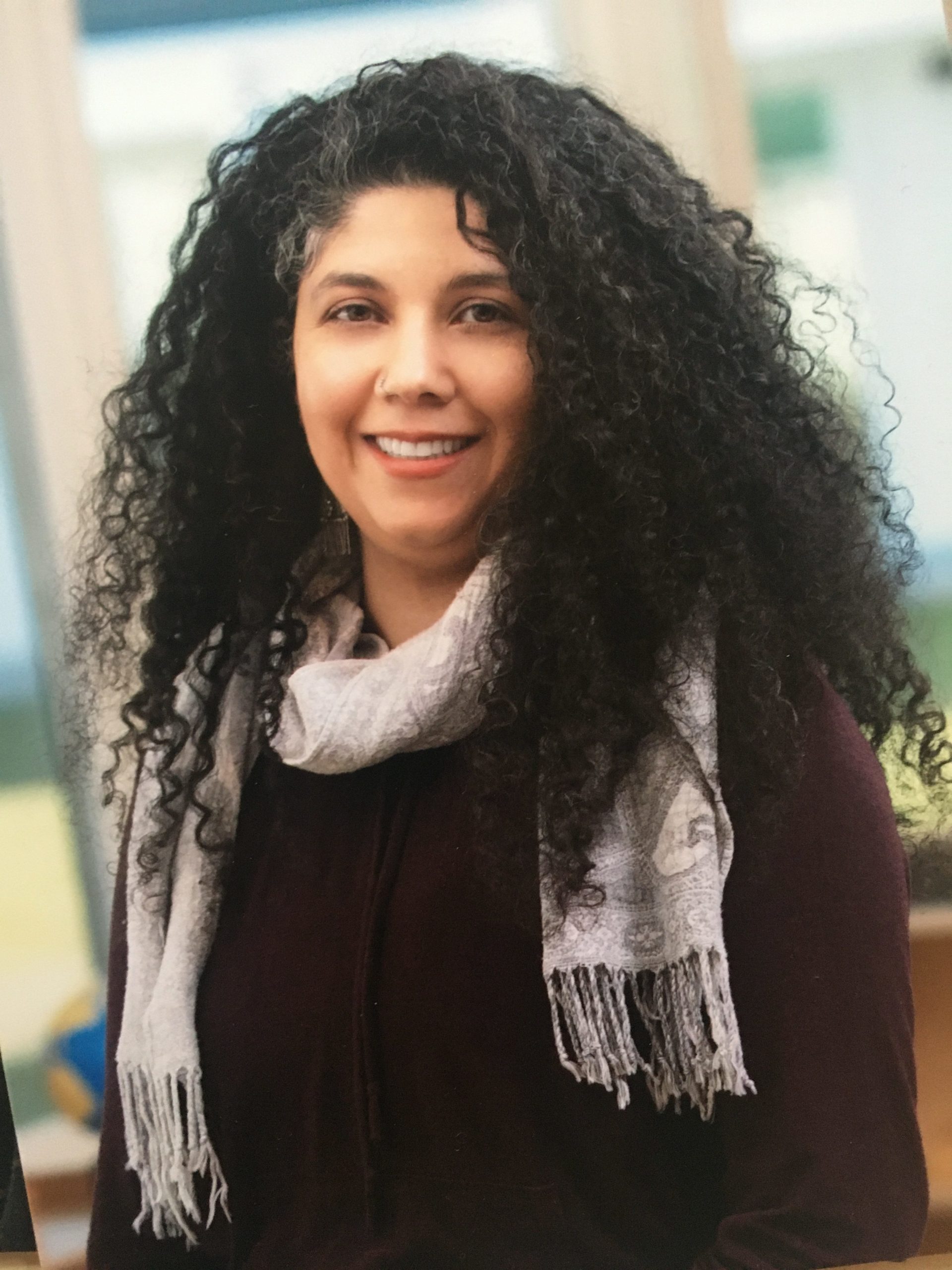 Nazaneen Khalilnaji-Otto joined Sussex Montessori after 20 years of working in education in a variety of roles. Nazaneen earned her Teaching Credential and Master of Science in Education from the Graduate School of Education at the University of Pennsylvania and holds a B.A. from The Evergreen State College. She recently was the Online Program Level Lead for a Montessori school in Palo Alto, coordinating the schedule, the teachers, and the communication during the fall of 2020. Before that she worked as the Librarian for the school for one year.
Nazaneen also served as the Director of the Summer Matters Campaign, a statewide effort in California to ensure high quality summer learning programs are an accessible option for all public-school students.  In her other varied positions, she has been a classroom teacher, a program director of after school and summer programs, and a program quality coach.  Her work has focused on curriculum development, program management, volunteer training and recruitment, staff development, educator coaching, and effective collaborations among families, schools, and community partners.
Moving to the Delaware with her family has been a new and exciting adventure for Nazaneen. She looks forward to getting to know the students, families, and community of Sussex Montessori along with discovering wonders of Delaware. In her free time, she enjoys hiking, dancing, and watching movies with her husband and two sons.
Kimberly Oswinkle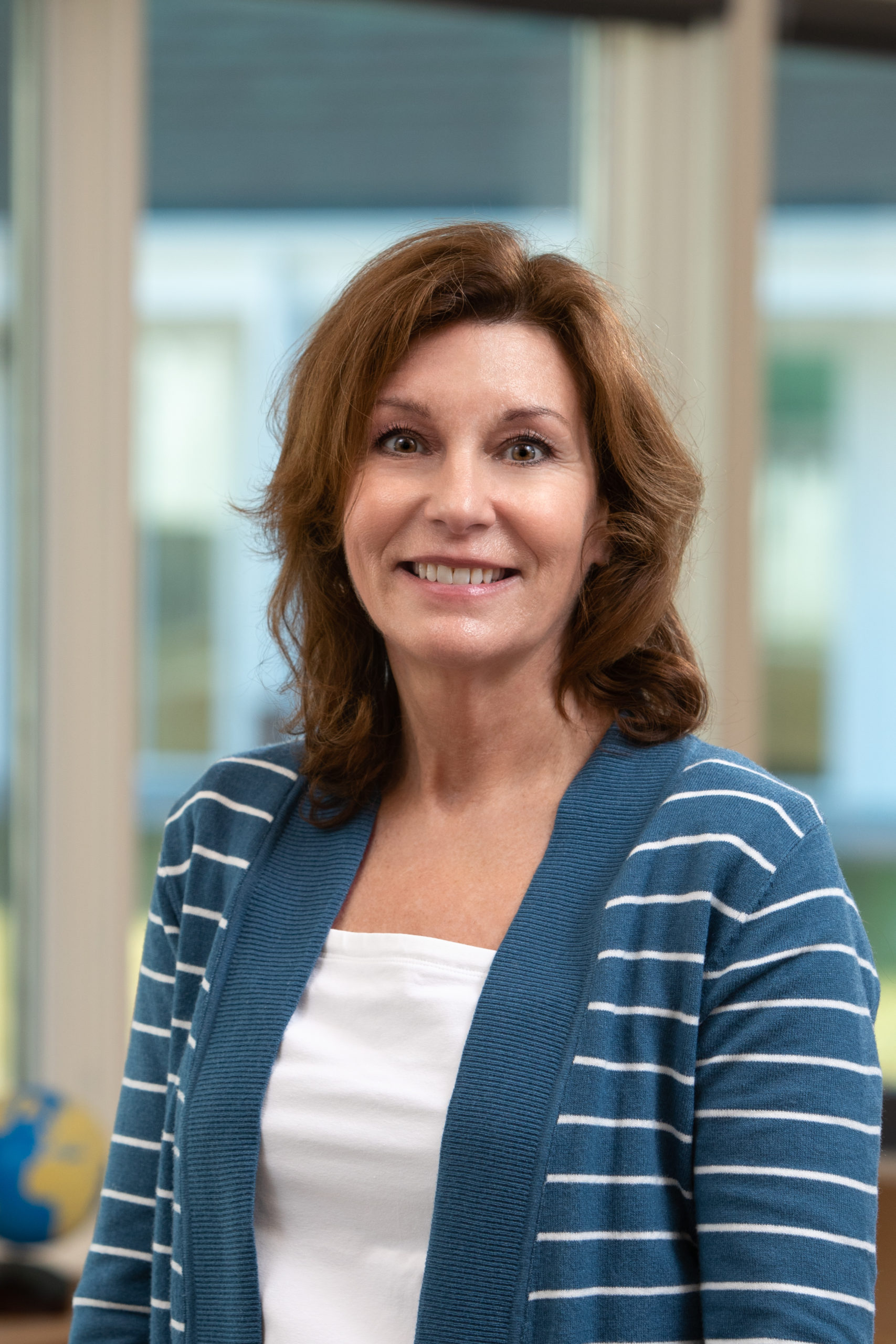 Kimberly Oswinkle is excited to become a part of the Sussex Montessori School. During the last
9 years, Kim taught grades 4, 5, and 6 in Wilmington Delaware. Before moving to the Mid-
Atlantic, from New England, she taught elementary school for 13 years in both the public and
private sector. Kim brings an exciting level of experience to our program. She attended Towson
University in Maryland where she received her B.S. in Elementary Education, and earned an
A.A.in Early Childhood and Health and Human Services from the Community College of Rhode
Island. Kim has been certified as an elementary teacher in Delaware, since 2011, prior to that
she held certifications in Rhode Island and Massachusetts. In addition to her love of teaching
children, Kim has worked as a teacher mentor, head chair for Middle States Accreditation, Apple
Teacher, team leader, and a presenter for Beau Biden For The Protection of the Children
Foundation. Kim is a lifelong learner eager to share her talents with the Montessori community
in Sussex County. Kim is a resident of Lewes, DE and is looking forward to becoming more
involved in Sussex County. She is looking forward to extending her love of reading, running,
gardening and cooking to the children of Sussex Montessori.
Jon Otto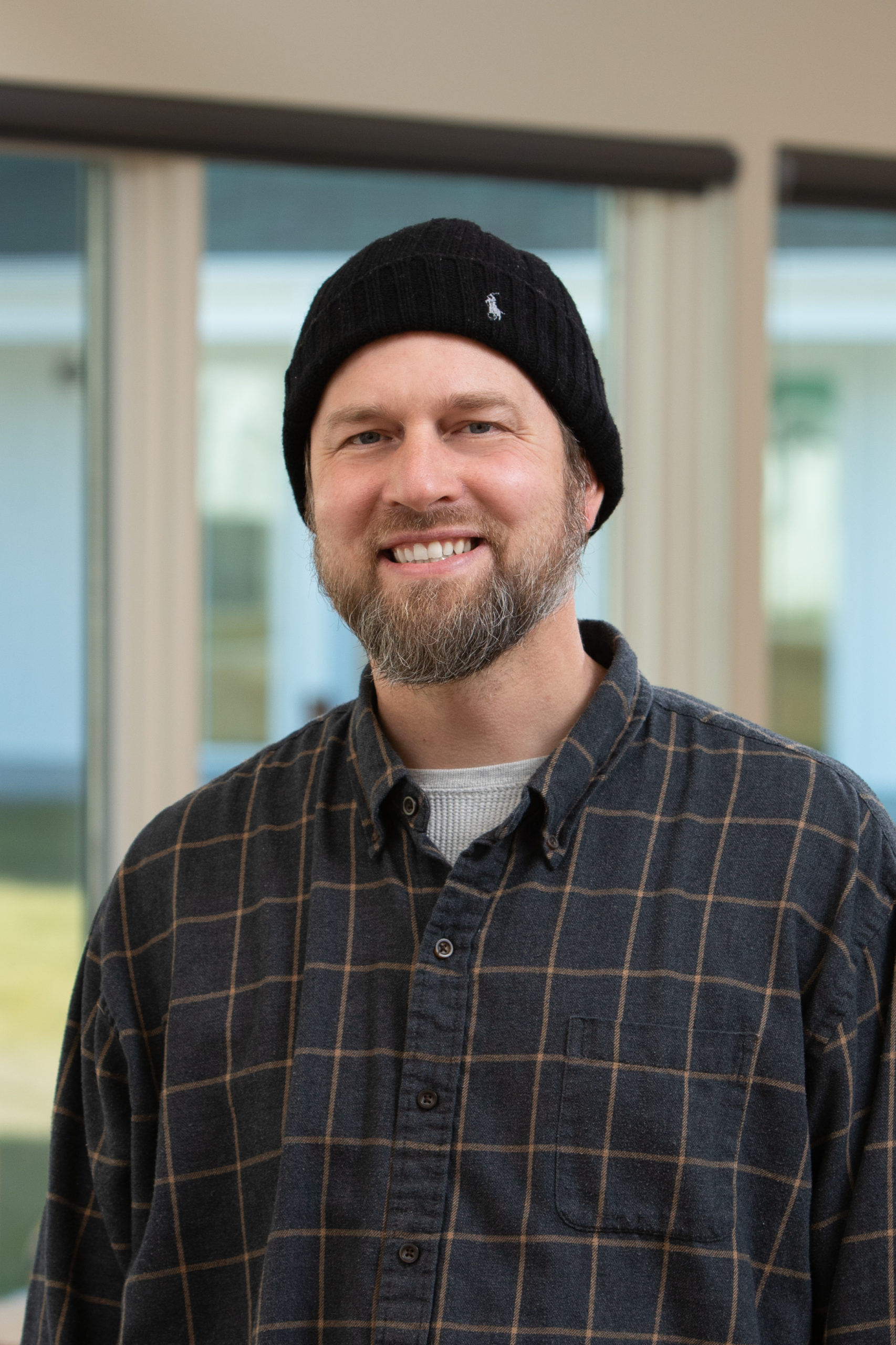 Here to bring good tidings from the West Coast, Jon Otto comes with 15 years of teaching experience (10 years Montessori). He is credentialed through the American Montessori Society (6-12 year old) from St.Mary's College in Moraga, CA. Jon also holds a Master's of Arts in Teaching University of San Francisco, where he earned a bilingual Spanish multi subject credential as well as a single subject credential in social studies. Jon is very passionate about culture, foreign languages, gardening, and marine biology.  He is proficient in Spanish and French and seeks to bring hands-on, science experience to his students through partnerships with local and regional organizations.
Jon firmly believes that the Montessori Method is the best way to meet the developmental and individual needs of children. He has become skilled at finding out what interests and motivates each student and is excited to not only share those skills to the Sussex County community, but to also see what original and unique courses your children will chart in our studies. Besides his fervent love for learning about everything and anything and the connections between it all, Jon enjoys cycling, hiking, running, art, and writing. His interests, expertise, and experience will indeed enrich his work with the children at Sussex Montessori.
Apryl Small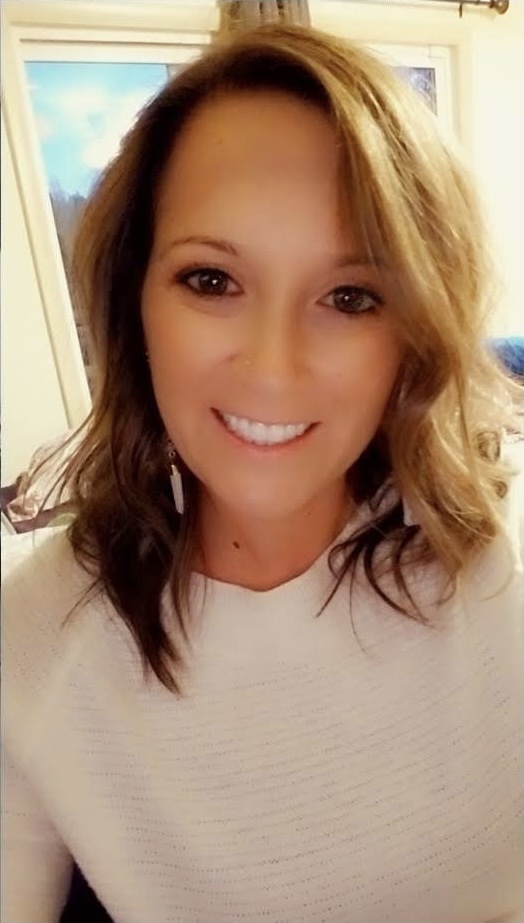 Apryl comes to us with 10 years of teaching experience in the Woodbridge School District. She has a Bachelor's degree in Behavioral Science and a Master's degree in Elementary Studies, both from Wilmington University. She has taught 2nd, 3rd and 5th grade Reading, Math and Social Studies classes and is Special Education certified. She looks forward to working in our Upper Elementary program.
Apryl currently lives in Greenwood and has a son who also attends Sussex Montessori School. She enjoys spending her free time at the beach, kayaking and reading. She is eager to meet all of our students at Sussex Montessori and to learn and grow alongside of them.
Rebecca Thomas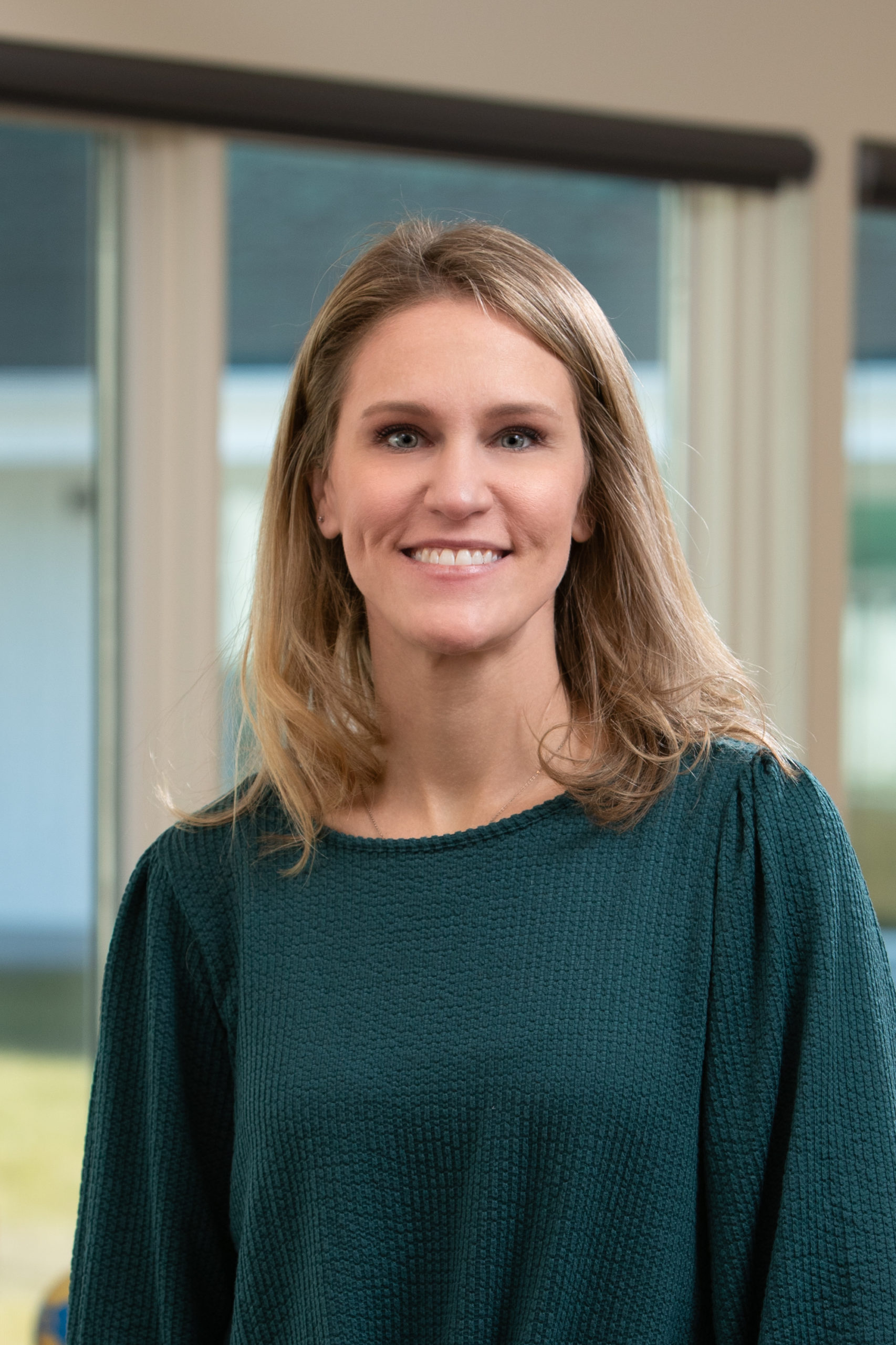 Rebecca Thomas received her Bachelor's Degree from Millersville University and is continuing her education towards Master's Degree in School Counseling at Wilmington University while also completing her Montessori certification at the University of Delaware. Rebecca is originally from Pennsylvania and moved to Delaware eleven years ago.  She currently resides in Greenwood with her husband, son and two dogs. Rebecca enjoys visiting the beaches and state parks, as well as fishing, riding her bike, watching movies, baking, playing board games and exploring nature with her family.
Rebecca has previously taught Kindergarten, Third, and First Grades and says she's delighted to lead a K-1 classroom during the 2020-21 school year at Sussex Montessori School!  "What excites me most about Sussex Montessori School is the amazing opportunity it has provided for the youth of Sussex County," she says.  "To be given the gift of a free, public Montessori education is truly remarkable for our community.  I am thrilled to watch these children master skills and concepts at their own pace, explore their new learning environment, learn from and teach their peers, and develop a fundamental love of creativity, learning and responsibility!"
Samantha Thomas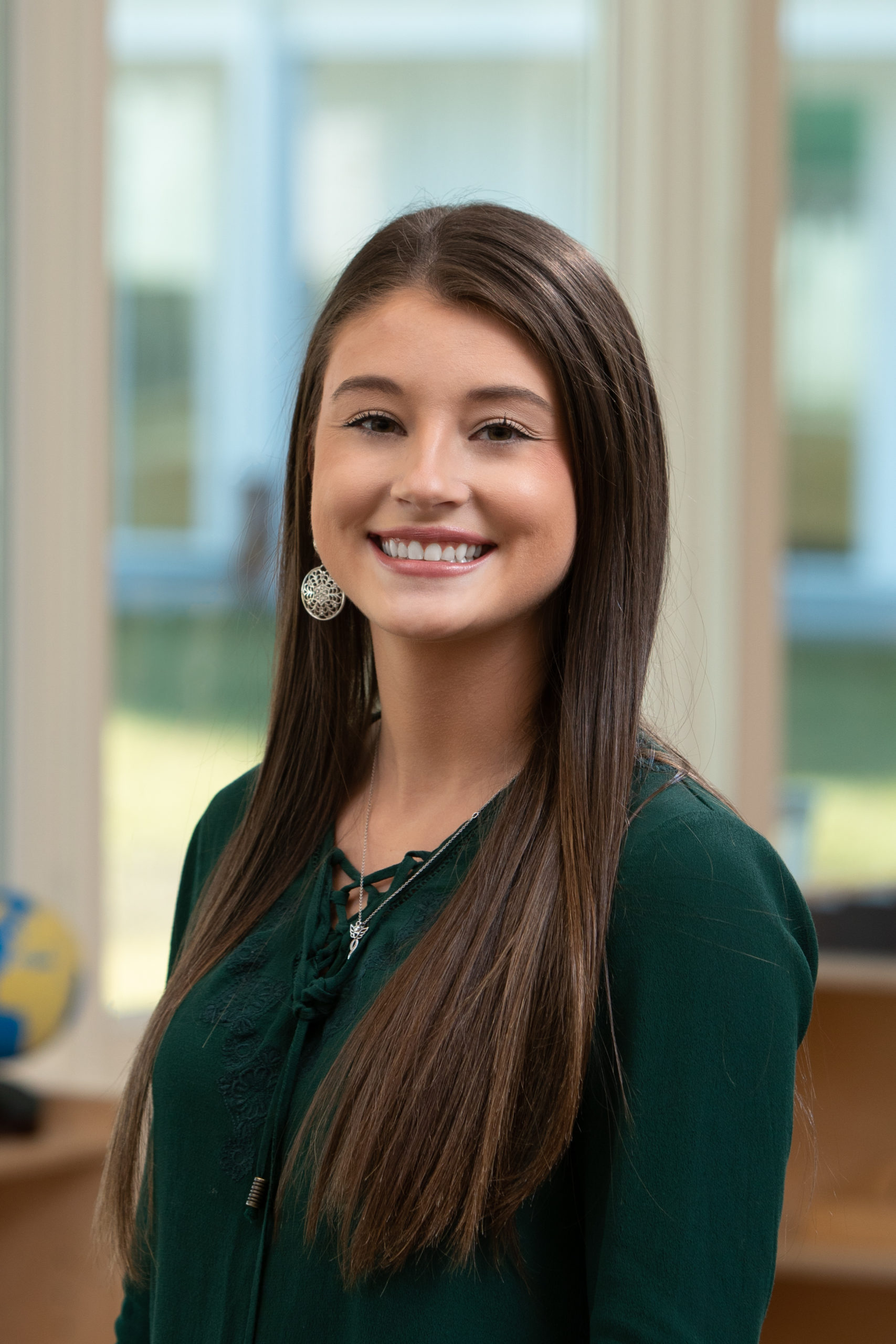 Hailing from a small town in Pennsylvania, Samantha Thomas, is the graduate of Penn State University with a Bachelor's Degree in Early Childhood and Elementary Education. While at Penn State, Samantha was a member of the Education Honor Society, and was awarded the honor of being the Student Co-Marshal of commencement. Some of her favorite things to do are go to the beach, spend time with her family, and play with her two Weimaraner puppies. Above all, Samantha says she's proud to be a teacher and is very excited to be part of Sussex Montessori School!
Special Education Coordinator
Sara Poole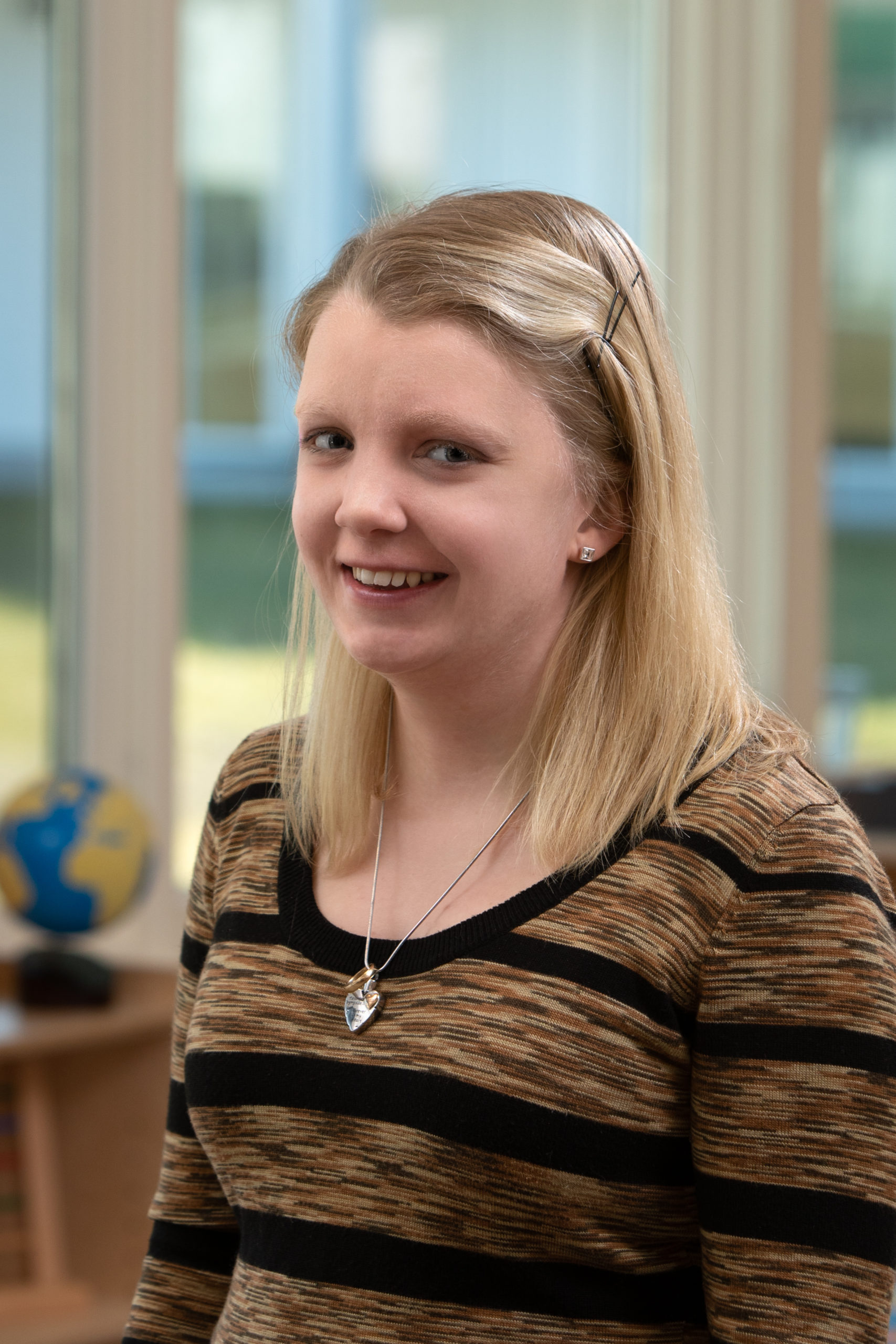 Sara Poole received her Bachelors of Science in Early Childhood and Special Education with a Minor in Human Services from Elizabethtown College in 2016. From 2018 to 2020 she attended Wilmington University to receive her Masters of Education in Special Education Instruction with a focus on Autism Severe Intellectual Disabilities and Early Childhood Exceptional Children. Since graduating from Elizabethtown, she has been a practicing Special Education Teacher in Dorchester County Schools in Cambridge, Maryland. A desire to be closer to her mother, sister, and grandparents living in Sussex County brings her to Sussex County, Delaware.
Two quotes resonate with her regarding her philosophy of education. "Every student can learn. Just not on the same day or in the same way." – George Evans; "Everybody is a genius. But if you judge a fish by its ability to climb a tree, it will live its whole life believing that it is stupid." – Albert Einstein.  Sara believes that all children deserve to be held to high standards and expectations, and be given the tools and supports to meet expectations and independence to the highest ability possible for them.
Sara is excited to help the students of Sussex Montessori flourish in the Montessori style of teaching, and to learn and grow in a new teaching environment and method. It is these words of Maria Montessori that most resonate with her: "Never help a child with a task at which he feels he can succeed." For Sara, independence, growth and perseverance are key.
Nurse
Jennifer Passwaters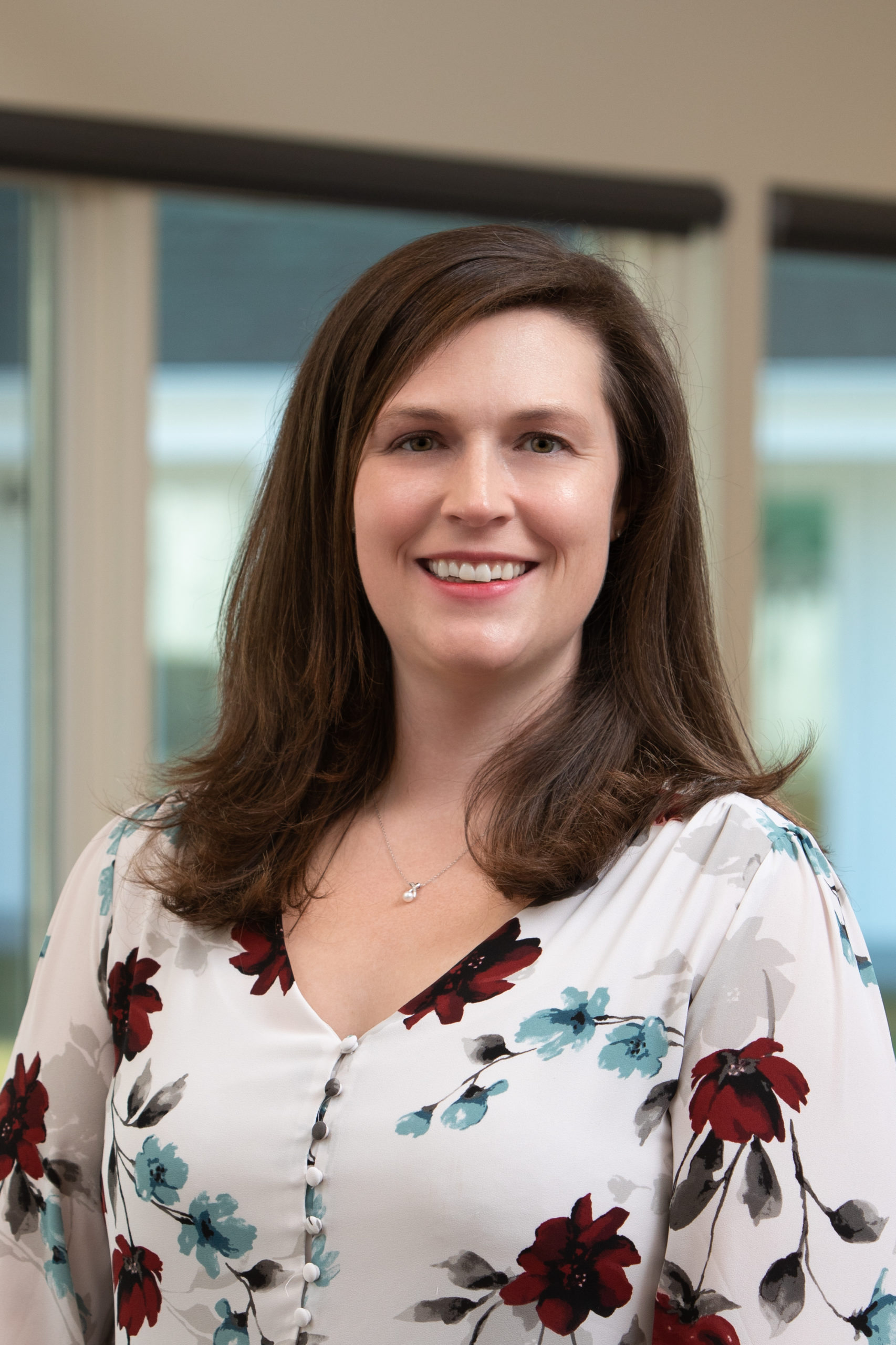 Jennifer Passwaters is a Sussex County native and graduated from Seaford Christian Academy in 2004. She attended Stevenson University, in Stevenson, Maryland and received her B.S. in Chemistry. Jennifer then attended nursing school at the University of Maryland School of Nursing in Baltimore, graduating in 2011 with her BSN. She has been both an ICU Nurse and an Internal Board Certified Lactation Consultant.  Other than nursing, Jennifer loves baking, knitting, spending time with her two girls and walking the family dog.
School Counselor / Social Worker
April Harmon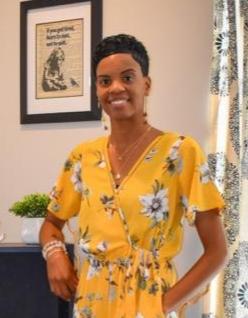 April Albury-Harmon is a Seaford native who is a Licensed Master Social Worker with a bachelor's and master's degree in Social Work from Delaware State University, Dover DE, with a focus in children, youth, and families. She also has worked in private practice providing mental health counseling to adolescents and adults who are dealing with depression and anxiety.
April has over 10 years of experience working with children and their families in the elementary school setting through the Department of Children, Youth & Their Families as a Family Crisis Therapist where she provided individual, group and family counseling as well as social, emotional, and behavioral support to students. In this role, she also provided consultation to teachers and staff by working collaboratively on ways to better support students. Having the opportunity to be raised as well as work in the Sussex County community, April is well versed in various community and mental health resources that can be utilized by families. She takes pride in building positive relationships with students and families because she believes this is the vehicle to student success. April looks forward to providing counseling needs, reaching parents through parent engagement, and making sure that the basic needs of each Sussex Montessori student is met.
April enjoys quality time with her family which includes her husband, son, and dog Kenzo. Also, she enjoys crafting and participating in community work through her affiliation with Zeta Phi Beta Sorority, Inc.
Student Support Guide
Associate Teachers
Cierra Cox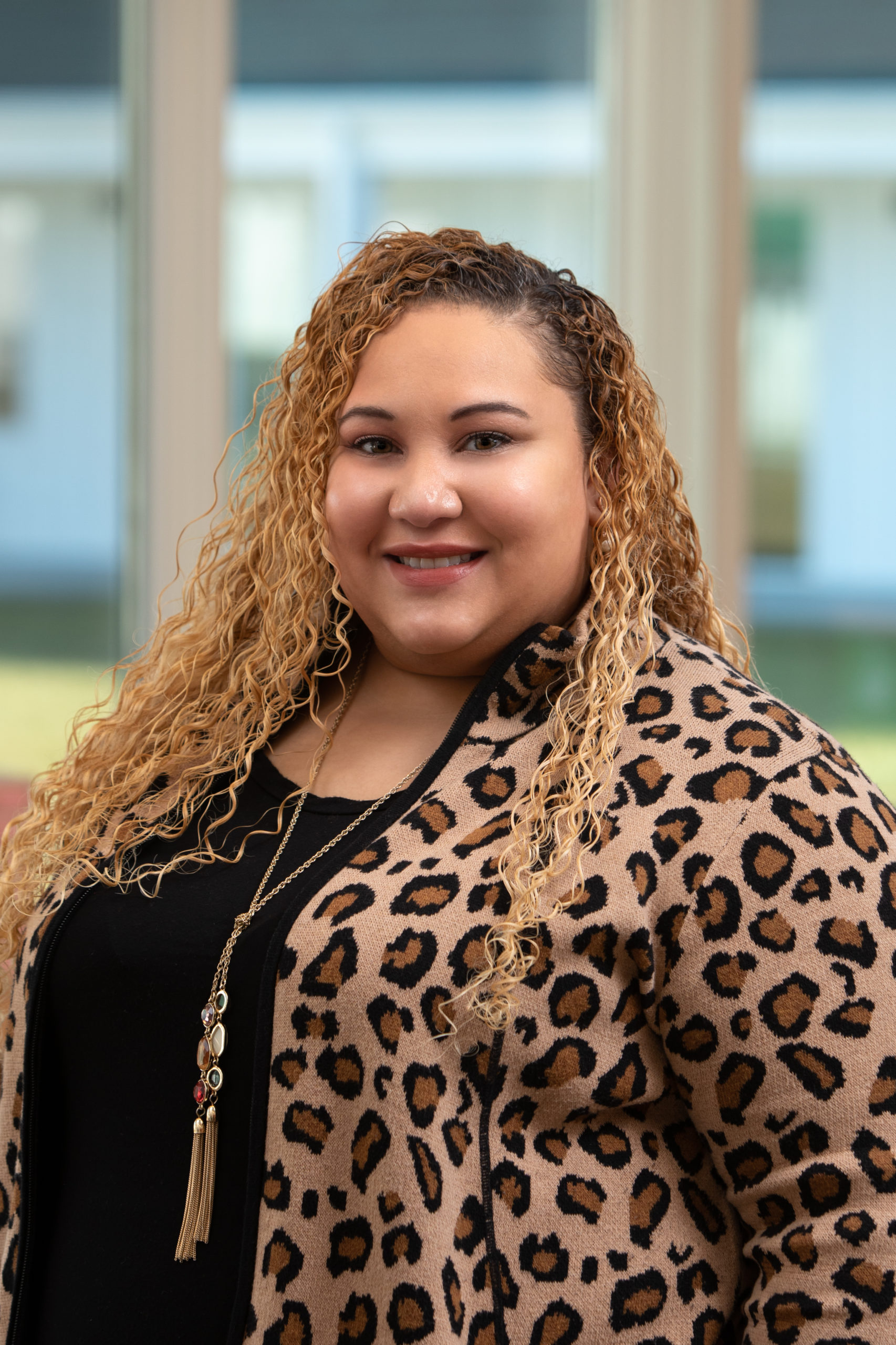 Cierra Cox has an associate degree in Human Services, a bachelor's degree in Behavioral Science, a certificate in Child Advocacy/Abuse. She is currently working towards completion of her master's degree in Special Education.  Cierra has worked with children in several different capacities, from volunteering in the nursery and 4-to-5-year-old classrooms at Crossroad Community Church, to assisting families in need as a Senior Social Worker with the State of Delaware for six years.  Cierra firmly believes that every child is unique, and all students deserve a quality education.  She espouses the belief that, "the task of the modern educator is not to cut down jungles, but to irrigate deserts (C.S. Lewis)."  For Cierra, this concept has been confirmed throughout her educational career.
Cierra says she is incredibly excited to assist the children of our community in their educational, physical, and mental growth in the years to come.
Jonas Geneste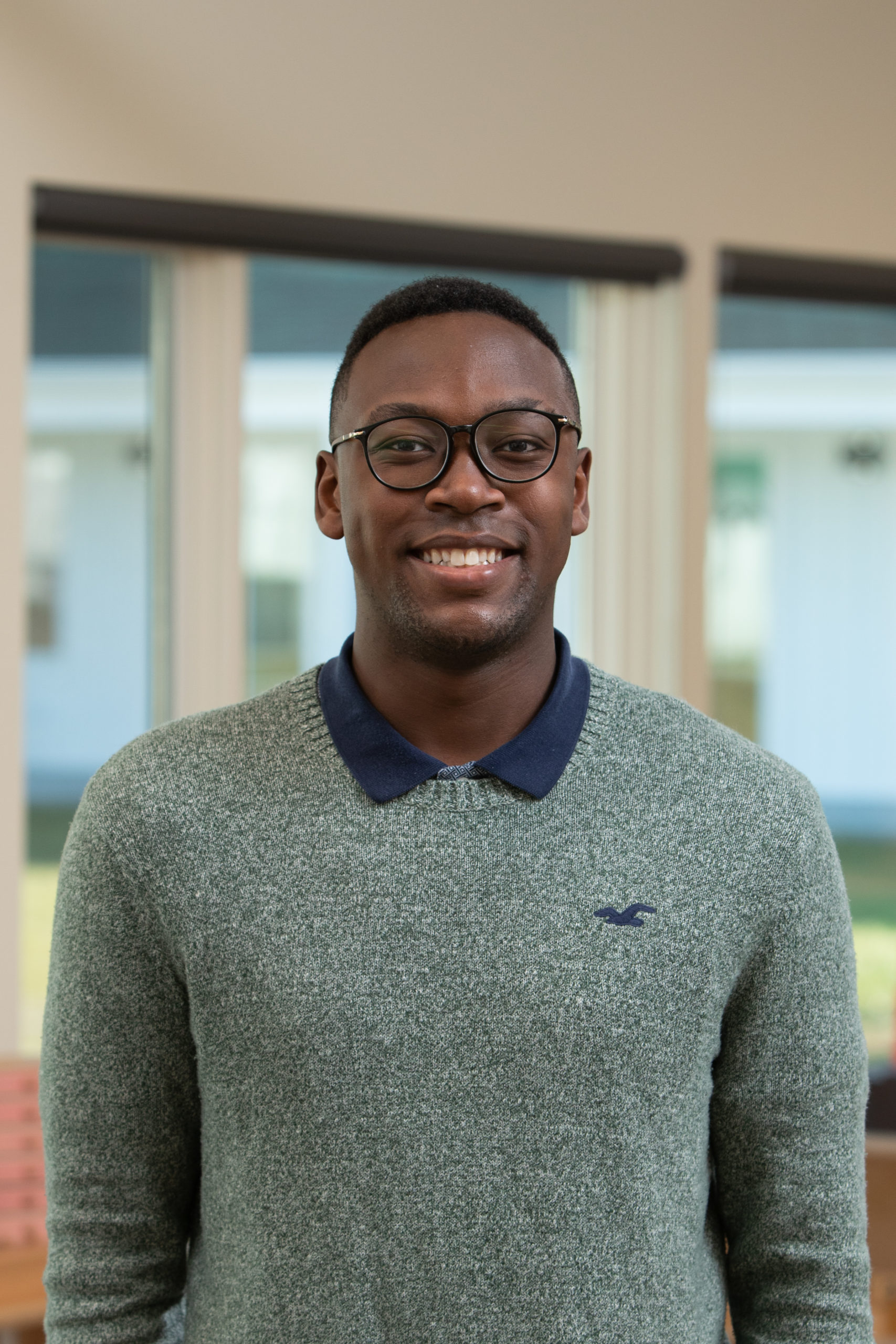 Jonas Geneste is a Delaware native, growing up in Dover and attending Lake Forest High School. Upon graduating, Jonas began taking classes at Delaware Tech to work towards his physical education degree. At the same time, he began his service as a medic in the Air Force Reserve, where has since risen to the rank of Senior Airman. Jonas has always enjoyed being a positive role model for children, and he has extensive experience working with children and families in this area. Jonas has come to us from his previous position as a teaching assistant at Woodbridge Elementary, and he is excited to be part of a Montessori learning environment. 
Jonas hopes to help around the school community however he can! He has his paraprofessional certification, which has allowed him to work one-on-one with some of our students who need his support. He is also fluent in Creole, which is an incredibly valuable asset to have here in our diverse community of families! In his spare time, Jonas loves dancing, making goofy videos, playing basketball, and playing the drums.
Ronald Johnson, Jr.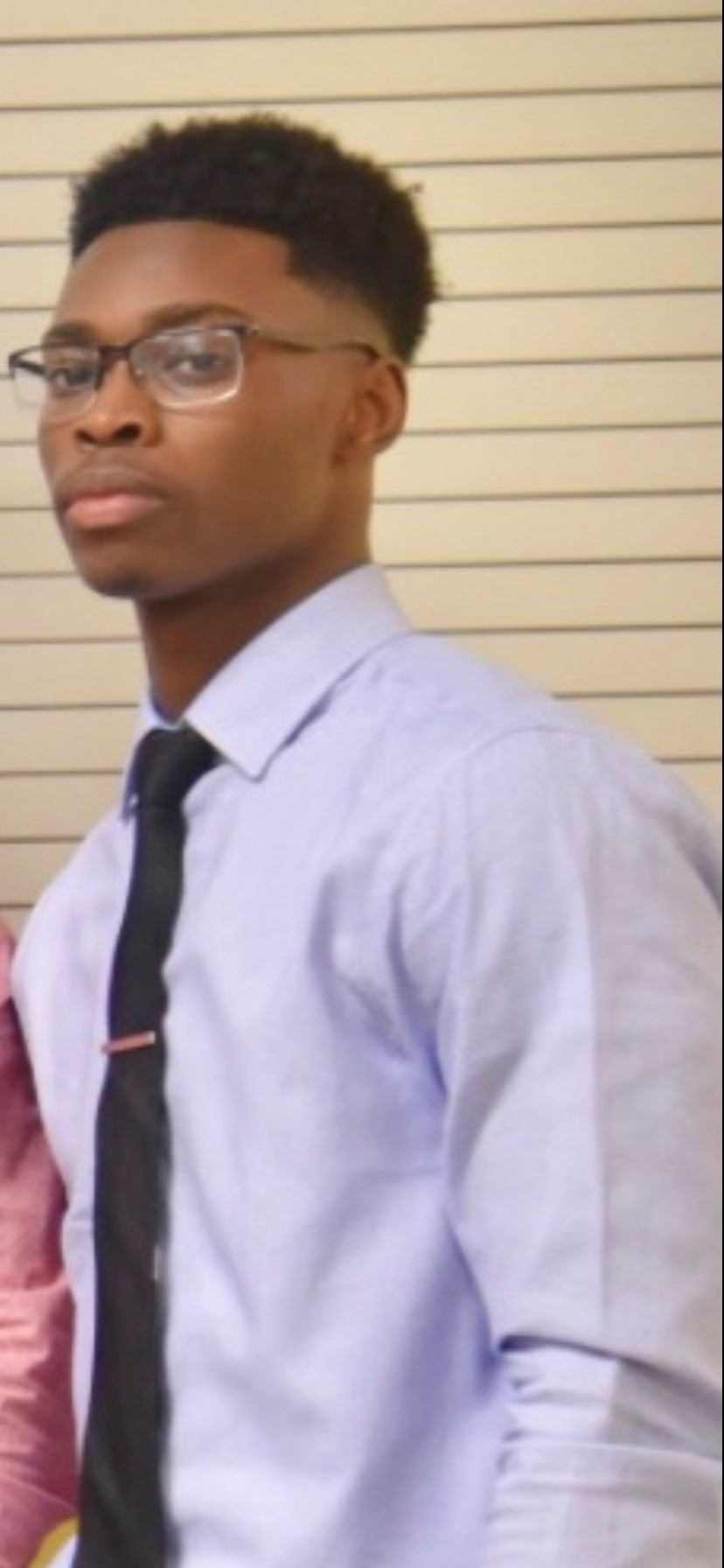 Ronald Johnson, Jr., also known as "RJ," is a Sussex County native and graduate of Sussex Technical High School. He attended Delaware State University where he received a Bachelors of Science Degree in Physical Education.  He is currently pursuing a Masters Degree in Educational Leadership.
RJ has worked with children in several capacities from an internship at Milford Central Academy, Milton Elementary School and The Greater Boys and Girls Club in Milford, Delaware.  Known for his enthusiasm to serve in excellence, RJ says he enjoys teaching children and giving back to the community! His greatest joy is to see children learn and strive for greatness.
RJ is active in his local church and volunteers often in his community. He also loves sports and enjoys traveling whenever he can.  As a accomplished musician, RJ looks forward to teaching and sharing his talents with the students and general community.
Farhana Kousar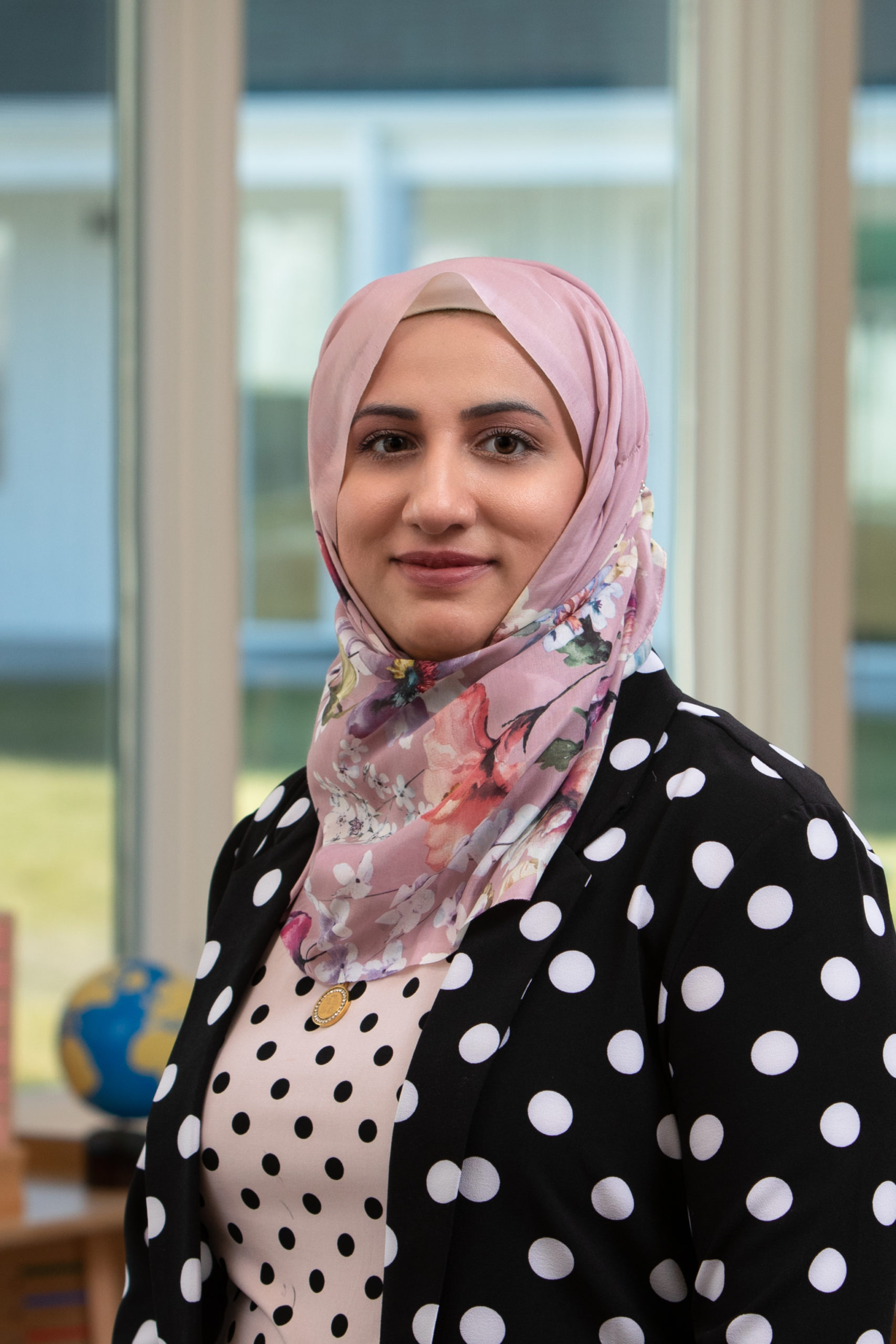 Farhana Kousar is a mother of three and will join the Sussex Montessori team as an associate teacher. Farhana has a Masters Degree in animal sciences and leading subjects are genetics, biotechnology, physiology and microbiology.  Farhana loves spending time with her children and enjoys doing various science experiments with her two daughters. Other than playing with her children, Farhana loves to cook, bake, and eat delicious foods.
Cheryl Martin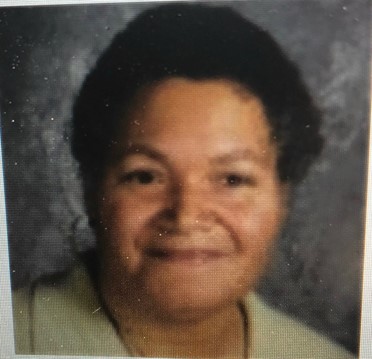 Cheryl Martin comes to Sussex Montessori School with many years of teaching experience.  Cheryl has taught all grades K-4 in both Philadelphia, Pennsylvania and Sussex County, Delaware.  She is excited about her new journey as an associate teachers at SMS.  Cheryl's hobbies and interests include reading, needlepoint and spending time with family and friends.  Three of her favorite things to do at school are teaching reading and writing as well as having fun!
Yvonne Mills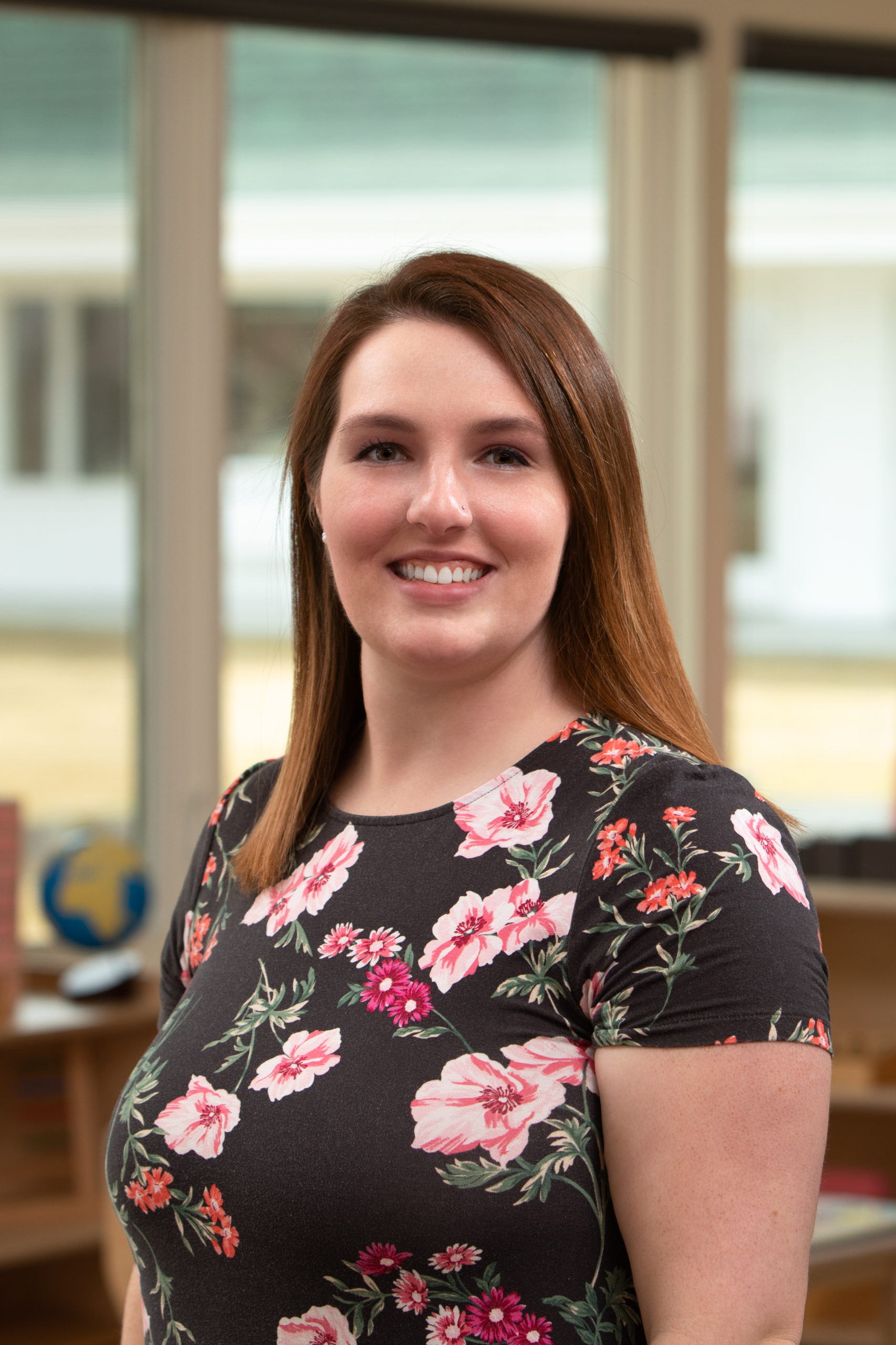 Yvonne Mills received her Bachelor's degree in Early Childhood Education, with a Minor in Creative Arts from Salisbury University in May 2019. She attended a Montessori school in North Carolina in the early years of her education and she believes that her experience with Montessori at such a young age contributed to her passion for such a wonderful form of learning. She has had a variety of opportunities to work with children including babysitting, teaching swim lessons and being a mentor. Yvonne lives in Ocean Pines, Maryland with her golden-doodle puppy, Copper. She enjoys going to the beach, swimming, cooking, painting and spending time with her family.
Roseann Musemici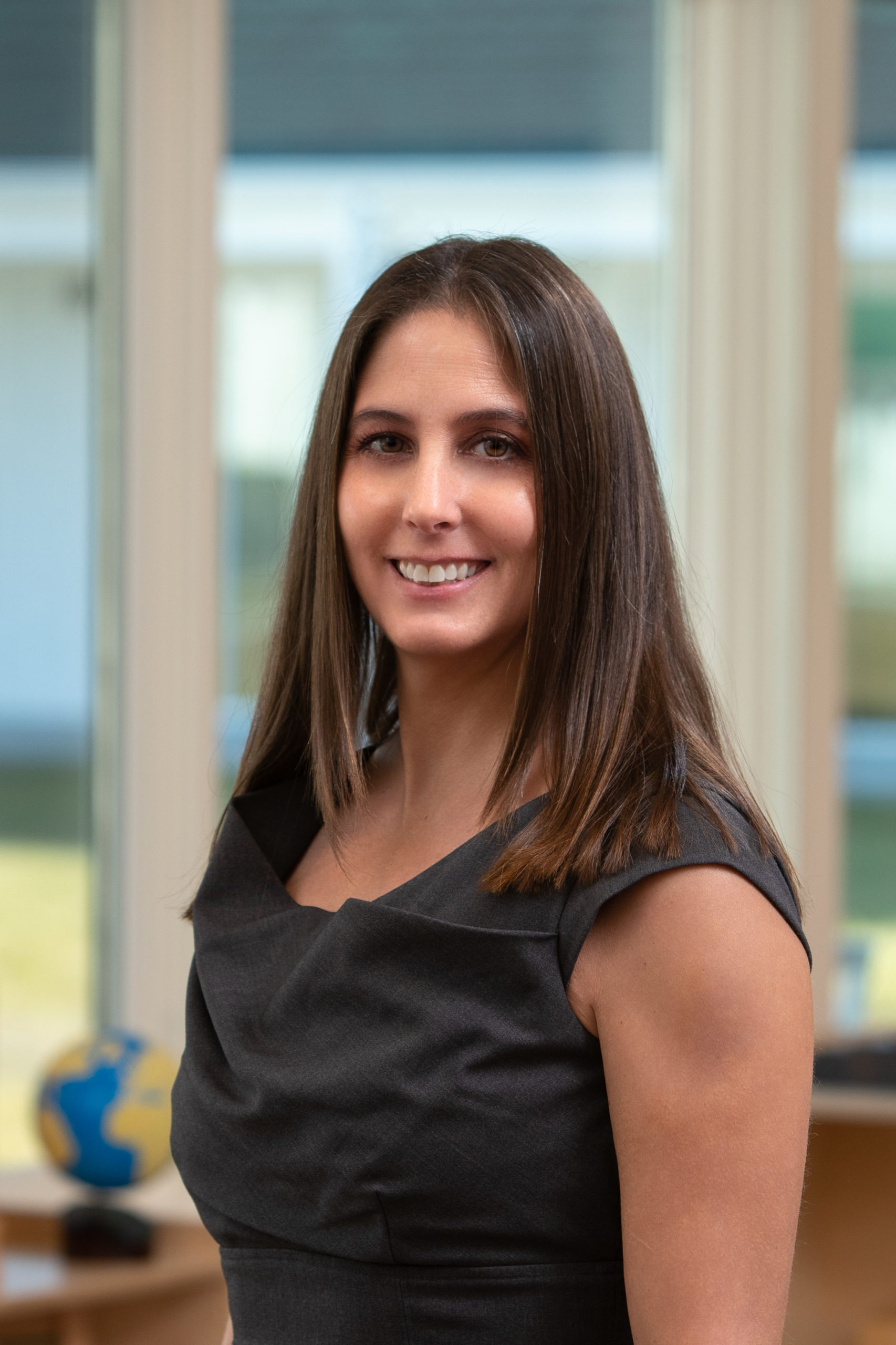 Roseann Musemici graduated from Wilmington University with a Bachelor's in Science in Early Childhood Education with certification in Elementary Education and Special Education. She has taught in a variety of settings from birth to 5th grade as a lead teacher, Team Associate of Mastery (TAM) teacher, an assistant teacher, and a substitute teacher from preschool to grade 12.  In addition, she is a longtime volunteer at her church teaching religious education to students in kindergarten through 9th grade.
During holiday breaks and summer break Roseann creates replica costumes with a twist of individuality for her daughters and herself. They attend 2 or 3 comic conventions a year.  Roseann is a three time costume contest winner in Delaware and a two time costume contest winner in Maryland. Her costumes have been pictured in the Dover Post, on WBOC, and in convention commercials. She is enthusiastic and takes great pride in her teaching, in her students and in her craft.
Anna Ornelas-Moore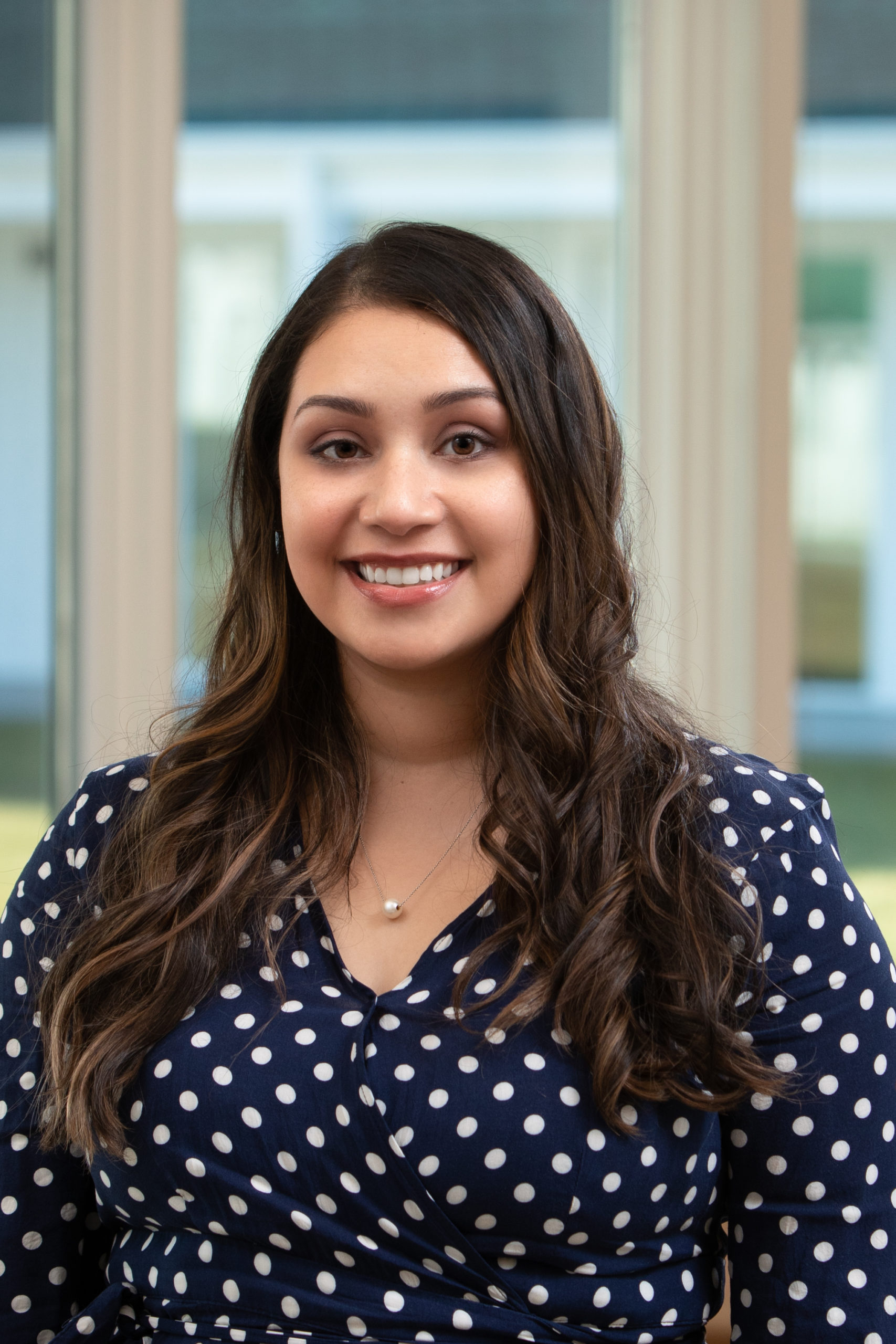 Anna worked with the Woodbridge and Milford school districts overseeing two after-school programs operated through Community in Schools.  Formerly, she was the Hispanic outreach coordinator for the National Alliance on Mental Illness in Delaware, just after graduating Wilmington University with a Bachelor's Degree in Behavioral Sciences.  In her professional career, Anna has worked with various non-profit organizations dedicated to support families and help parents/children overcome obstacles, build confidence, and increase academic performance and graduation rates.   In 2014, Anna was featured in Delaware Today Magazine for her work with Hispanic families and children with disabilities in Kent and Sussex Counties.  She is currently seeking her Masters in Special Education and plans to dedicate her career to working with exceptional children.
Anna is married to Nicholas Moore and they have a beautiful two year old girl, Arya.  She loves spending time with her daughter and home decorating.  Anna and her family enjoy being outside, gardening, exercising and attending Comic Con events.  She is very excited to join the Sussex Montessori family!
Ingrid Poffenberger
Ingrid Poffenberger is originally from Slovakia and holds a Bachelor's Degree in Elementary Education from Constantine the Philosopher University in Nitra, Slovakia.  She speaks five languages and has lived in Paris, France for 2.5 years where she attended the Institut de Langue Française and worked as an au pair.  Professionally, she has taught preschool and second grade and most recently worked at the Little World International Montessori Academy in Lewes, DE. Ingrid says she was very fortunate to spend first few years with her two children as a stay at home mom.  Both children attended Bethany Beach Montessori where she worked as a substitute teacher.
Ingrid currently lives in Ocean View, DE with her husband, their two children and puppy. They enjoy many pastimes such as spending time outdoors, biking, crabbing, going to the beach, hiking in the summer, skiing in the winter, and traveling.  Personally, Ingrid enjoys reading great books, learning about different cultures, and baking for her family. She is beyond excited to join Sussex Montessori School and cannot wait to meet the children and their families.
Art Instructor
Itzel Hernandez
Itzel Hernandez is a first generation Chicana (CHEE-KAA-NUH) meaning Mexican-American and was raised in Delaware (Nanticoke territory). She attended the Delaware College of Art and Design in Fine Art for two years and was self-taught from thereafter. She received her associates in early childhood education from Delaware Technical Community College.
Itzel has many years in the non-profit sector working with the Spanish speaking community and in childhood education in Delaware and Colorado. During her time in non-profit, she consistently expressed her creative talent.  Art has been her passion ever since she was a child and she believes that creative expression is imperative to a child's developmental growth. Itzel also believes that making art within the community is a powerful tool to bring perception and impact. She hopes to contribute her experience to the students at SMS by enriching their knowledge and skills in the arts. By cultivating a cultural art hub, Itzel is determined to disseminate positive and influential messages that will bring conscious awareness towards their environment.
Moreover, Itzel is an emerging artist and loves to write. She has had her work displayed in Delaware, Colorado, and Mexico. She currently has a studio in Rehoboth with the Developing Artist Collaboration and plans on showcasing more of her artwork. Itzel loves to travel, play recreational sports, spend time with family and friends, sing, skateboard, dance, and is in the process of mastering the ukulele and among other instruments.
Itzel is excited to be part of the SMS team and looks forward to guiding and nourishing young talented minds.
Paraprofessional
Michelle Walker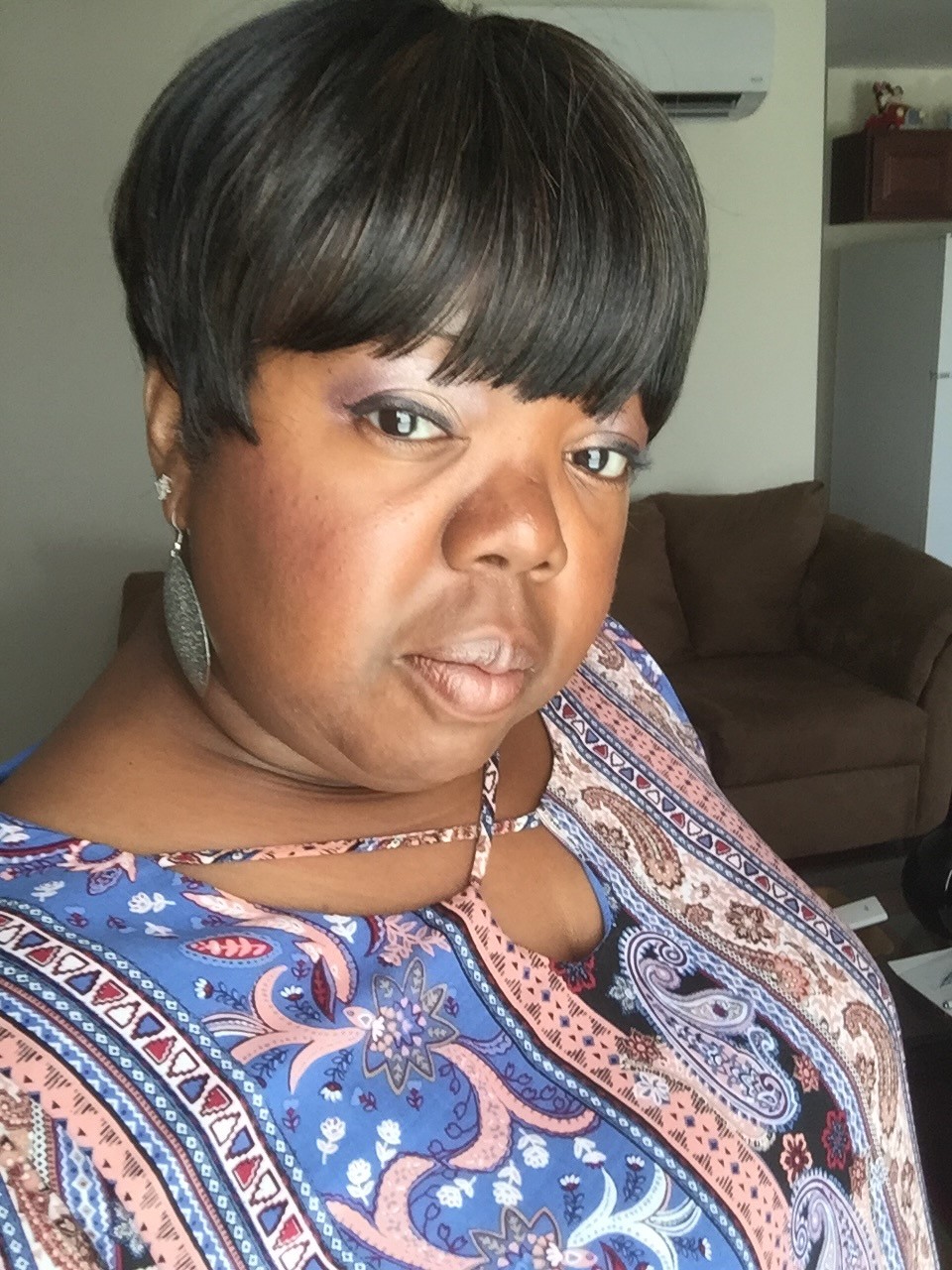 A proud native of Seaford, Delaware, Michelle Walker received her Bachelor's Degree from Wilmington University in May of 2021 and is continuing her studies at WilmU to obtain her Masters in Education. Michelle is currently completing her second level and Special Education Praxis to qualify for teaching within the state of Delaware.
Michelle comes to Sussex Montessori with many years experience working with children and families.  As a paraprofessional, Michelle provides academic support to students in our 2nd/3rd grade classrooms.  Michelle says she is excited to be a part of our school and likes the small town family feel that Sussex Montessori offers its students, staff and families.
Michelle currently resides in Ellendale and has two daughters and two granddaughters. She enjoys reading, writing, sketching, and acting.  She recently authored her first Children's book and is working on illustration and publishing. The story was actually a project inspired by the children in Room 11.