We are growing!
Sussex Montessori's team is growing every day! Our Head of School and the Sussex Montessori School leadership are excited to build this diverse team of extraordinary, talented staff to educate and inspire our young learners. These amazing teachers, assistant teachers and support staff, alongside our students and families will bring the school's mission and vision to life.  Please join us in welcoming each new member as they come on board!
Lead Teachers
Olivia Brinn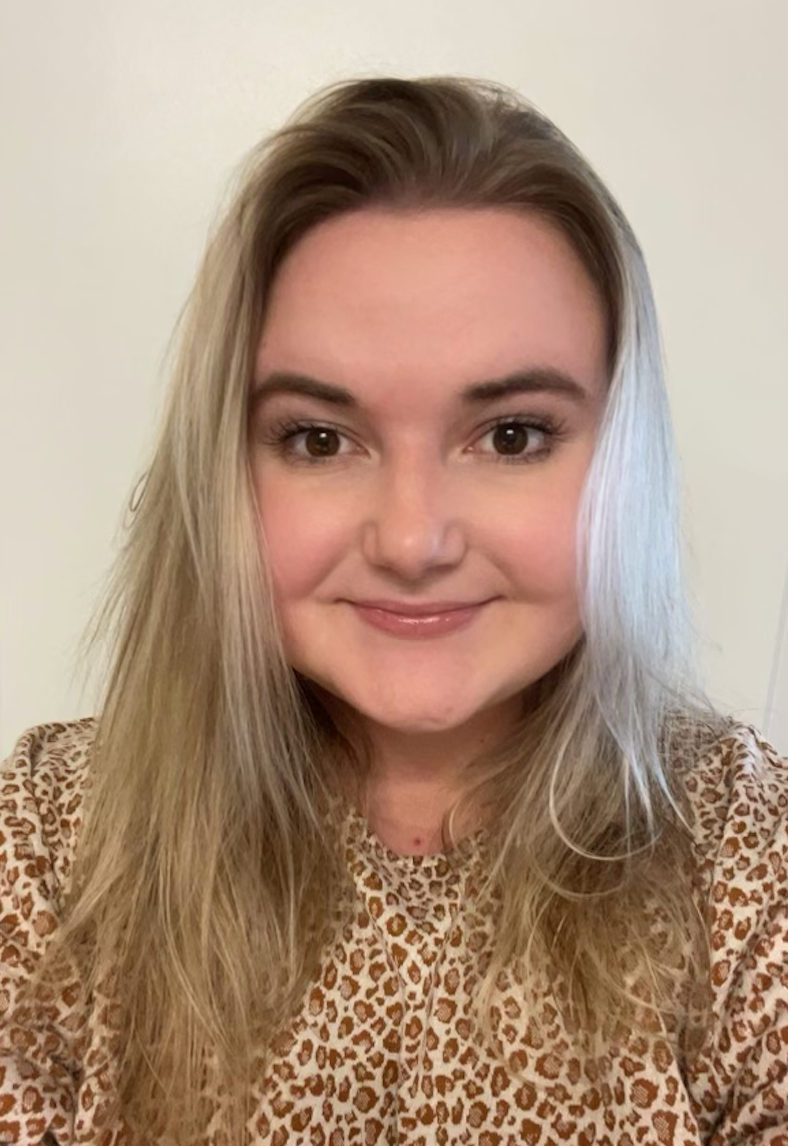 Olivia Brinn is a graduate of the University of Delaware where she earned her Bachelors Degree in Elementary and Special Education, and is currently pursuing her Montessori certification. Olivia says she is passionate about the Montessori method and is beyond excited to begin teaching at Sussex Montessori School. Olivia grew up spending each summer in Rehoboth and finally decided to settle in Sussex County full-time last year. She currently lives in Lewes Beach with her fiance and their puppy, Carson.
Autumn Camlin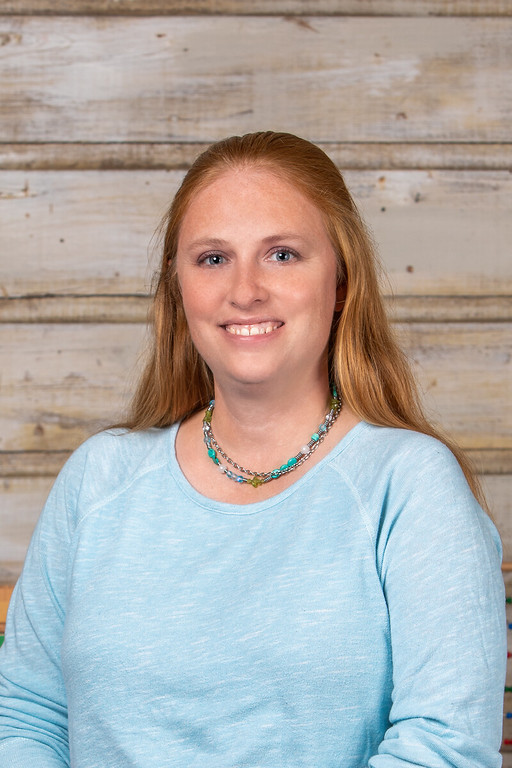 Autumn moved to Sussex County this summer with her husband and two kids. She has a Master's in Education Degree from Holy Family University.  Before moving to Delaware, Autumn taught at Keystone Academy Charter School in Philadelphia for 14 years. While there, she taught 1st grade, 4th, 5th and 6th grade science. Most recently she developed a new makerspace class for all students from Kindergarten through 8th grade. She incorporated STEM activities with the Engineering Design Process to help the students solve real world problems. Autumn had a fellowship with Riverbend Environmental Center where she had the opportunity to use an aquaponics system in her class. She is excited to share her love for science and the environment with her students.  Autumn enjoyed her Montessori training this summer with UDMTR and is eager to be a part of Sussex Montessori.
Katherine Cardenas

Katherine 'Kati' Cardenas is from Venezuela, where she obtained her Bachelor's degree in Elementary Education and a Master's degree in Psychology and Educational Guidance. Kati comes with over 9 years of experience in the educational  field and worked as a Montessori guide for 5 years in her country. This is Kati's third school year at Sussex Montessori School and her first year as a guide. Kati says she is very happy, grateful and committed to this wonderful service.
Kati expresses that she is very happy to be at Sussex Montessori because it has been for her the light of a new beginning, a beginning in which she is growing as a guide and at the same time Sussex Montessori as a school. Kati is a true believer in the Montessori philosophy and it is wonderful to share ideals and dreams with people who gives you constant support.
Dylan Cramer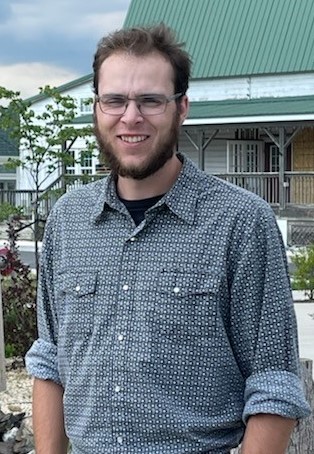 Dylan Cramer grew up in Delaware. He lives in Greenwood, DE with his wife. He graduated from Greenwood Mennonite School. After high school, he attended Grove CIty College and graduated with a Bachelors in Elementary Education. He is currently in training for Montessori Certification. Before coming to Sussex Montessori School, he taught 2 years on the Maryland Eastern Shore. He enjoys spending time with family, the outdoors, gardening, sports and coaching.
Georgie Dugan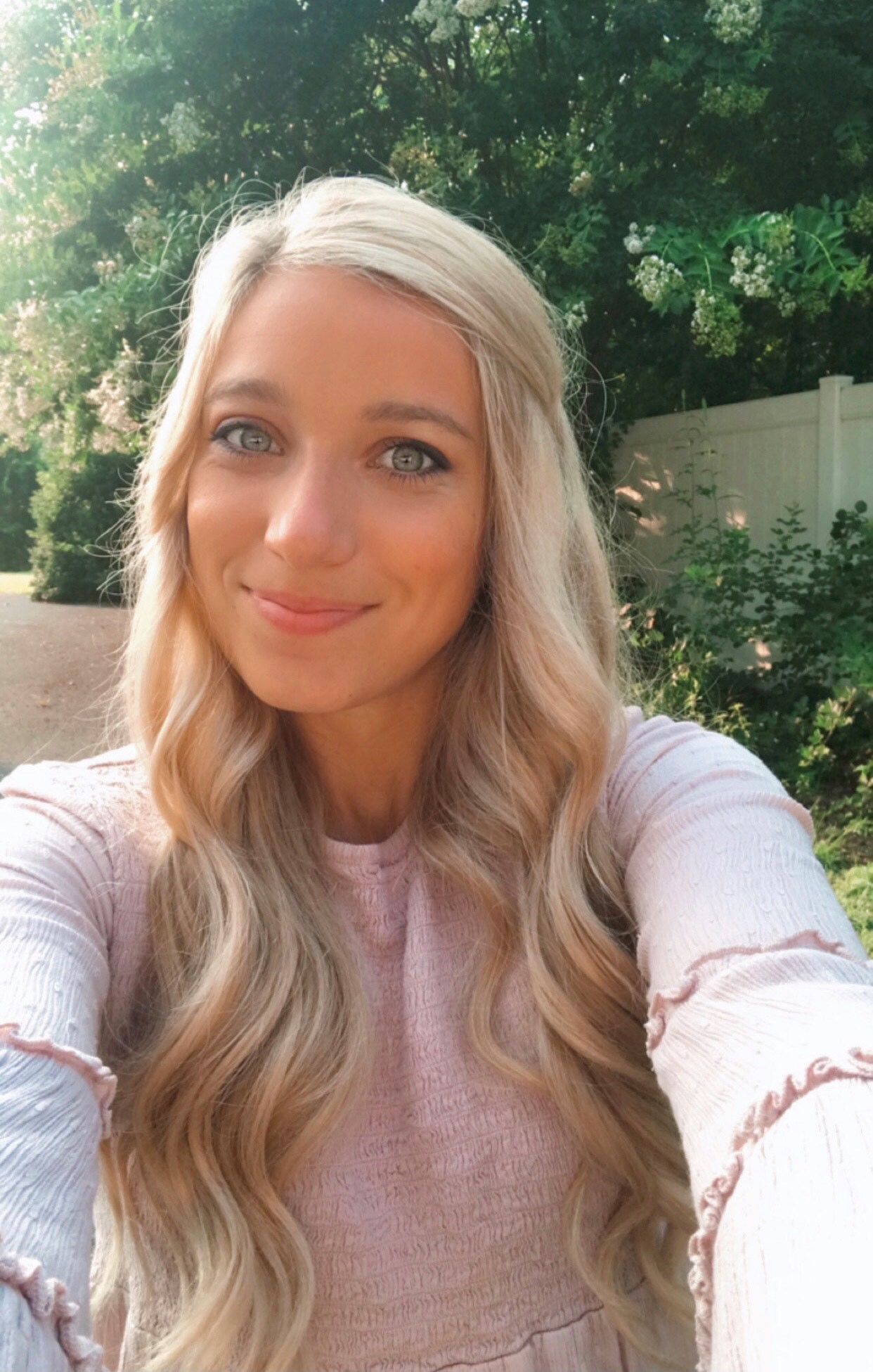 Georgie Dugan is a graduate of the University of Lynchburg with a Bachelor's Degree in Elementary Education. While attending, she played competitive soccer all four years. When she graduated,  she moved to Charlotte, North Carolina 2020, where she was a kindergarten teacher for two years. Then relocated to Delaware with her dog and husband and continued her teaching career. She is excited to watch the children explore, develop, and create through their passion for learning and is looking forward to this new adventure at Sussex Montessori School!
Georgie Enjoys spending time at the beach with her friends and family, camping with her dog and husband, gardening, exercising, playing soccer, and traveling.
Mason Falligant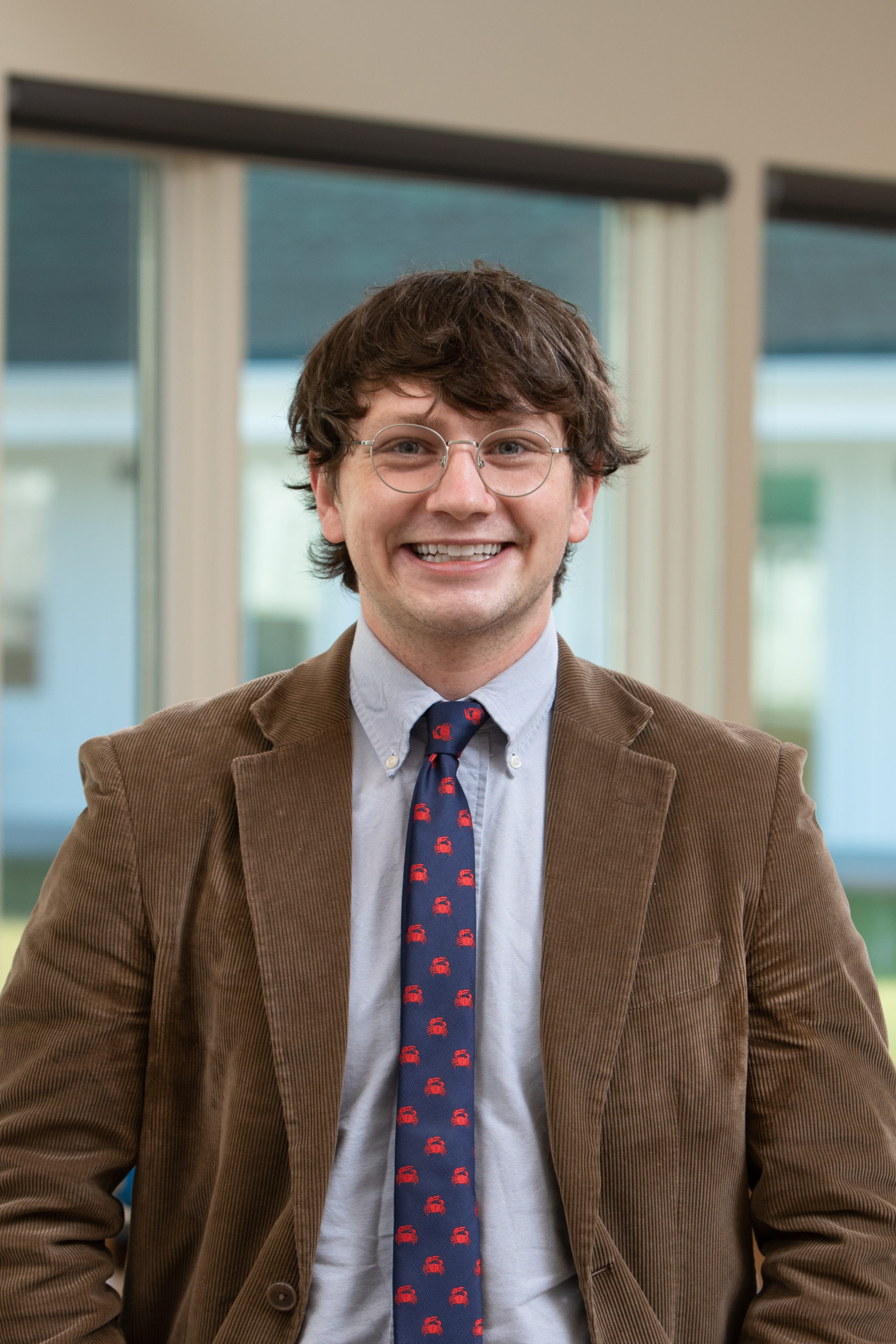 Mason Falligant, one of our lead elementary teachers, is originally from Birmingham, Alabama. After working as a lead upper elementary teacher at a public charter Montessori school in Carbondale, Colorado, Mason joined us in the fall of 2020 to work as a lead teacher at Sussex Montessori School in its inaugural year. A former Montessori student himself, Mason is passionate about Montessori pedagogy, as he believes it offers all students the opportunity for social, emotional, and intellectual flourishing. Mason graduated from Auburn University in 2019 with a degree in secondary social sciences education, and he recently obtained his Montessori Elementary I & II teaching credential through the University of Delaware's Montessori Teaching Residency program. Through his experiences in the classroom, as an assistant camp director, and as a youth baseball and football coach, Mason has extensive experience working with children, and he has found great joy working with the learners and families in the "River Otter" classroom at SMS! In his spare time, Mason enjoys running, kayaking, playing chess, and visiting his family in Baltimore.
Terence Green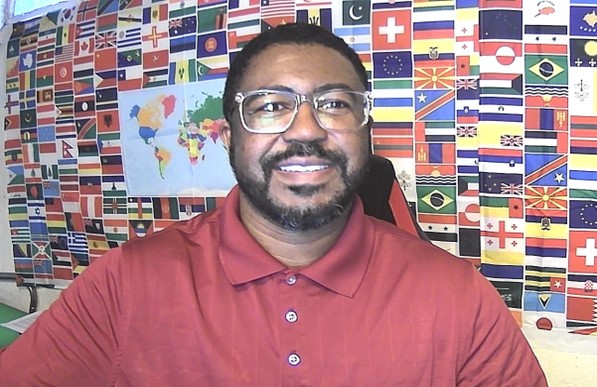 After earning a Bachelor of Arts degree in Political Science from Indiana University of Pennsylvania, Terence entered the education world to explore his passion for teaching students of all ages and socioeconomic backgrounds. He spent 23 years of teaching and tutoring students in elementary, middle, and high school. At the elementary and middle school levels, Terence has been a math specialist as well as a reading specialist for 6 and 7 years respectively. On October 20, 2020, He decided to create the virtual company F.L.A.G., Foundations for Learning Academic Greatness, L.L.C., where he focuses on educating students virtually through engaging instructional videos, challenging activities and thrilling educational video games! He has spent the last 23 years learning everything there is to know about the educational industry from creating engaging lesson plans to generating a comprehensive approach to evaluating students' academic needs, to understanding students' unique learning styles. Terence is applying his knowledge to create exciting/ interactive lessons, and generate informal and formal progress monitoring and post assessments. Terence has a strong passion to see students' love of learning and exploration.
Morgan Haislett
Morgan Haislett received her Bachelor's Degree in Special Education from the University of Maryland Eastern Shore. She also holds a Master's Degree in Special Education with concentrations in Autism and Early Childhood from Wilmington University. She has been a teacher for 6 years and previously worked in Maryland as a special education teacher with students in grades Pre-K through 5th.
Morgan currently lives in Bridgeville with her husband, her daughter, Olivia, and their 3 dogs. In her free time, she enjoys spending time at the beach, reading, and playing volleyball. She is very excited to join Sussex Montessori School and meet all of the wonderful students and families!
Nazaneen Khalilnaji-Otto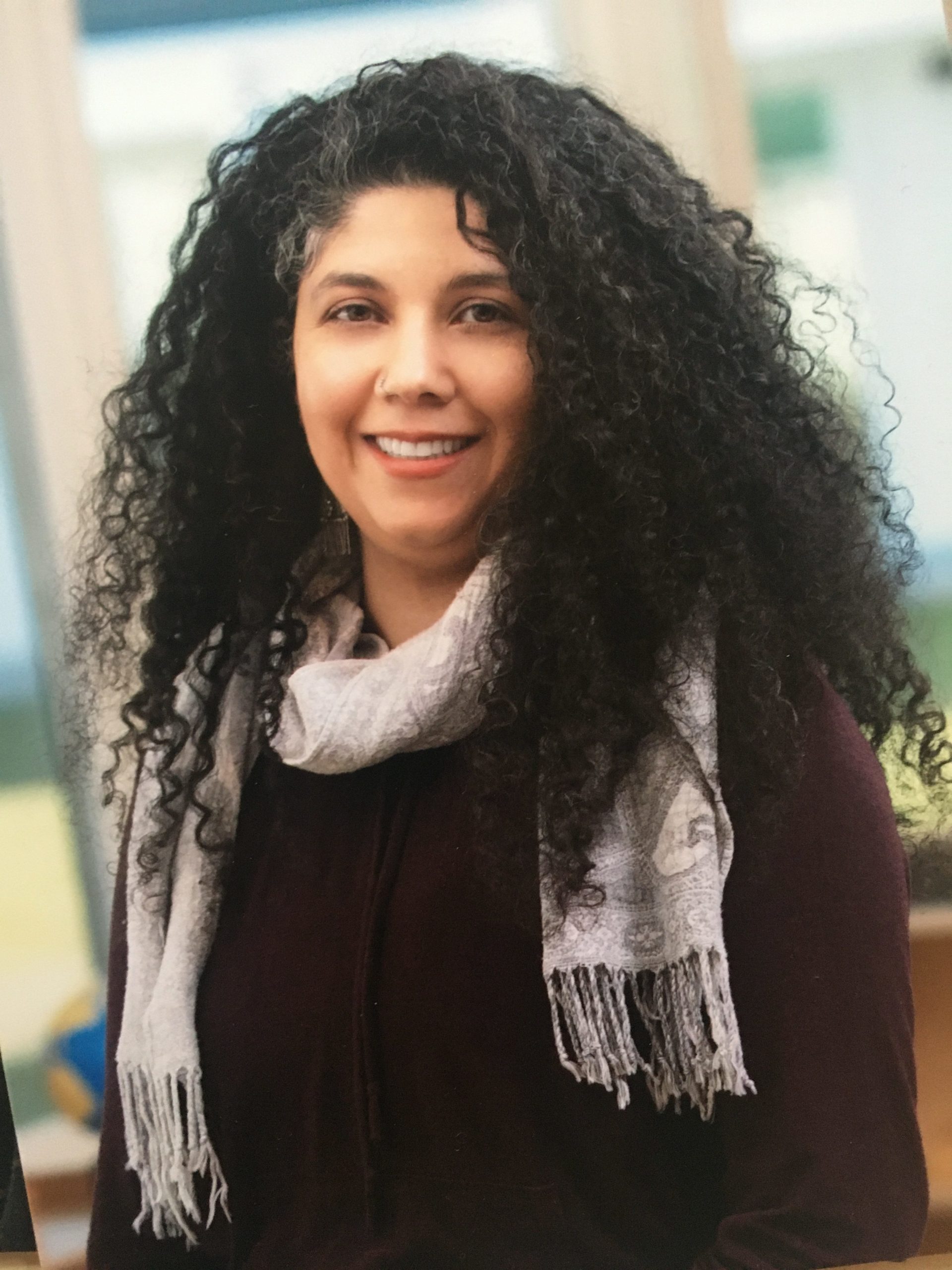 Nazaneen Khalilnaji-Otto joined Sussex Montessori after 20 years of working in education in a variety of roles. Nazaneen earned her Teaching Credential and Master of Science in Education from the Graduate School of Education at the University of Pennsylvania and holds a B.A. from The Evergreen State College. She recently was the Online Program Level Lead for a Montessori school in Palo Alto, coordinating the schedule, the teachers, and the communication during the fall of 2020. Before that she worked as the Librarian for the school for one year.
Nazaneen also served as the Director of the Summer Matters Campaign, a statewide effort in California to ensure high quality summer learning programs are an accessible option for all public-school students.  In her other varied positions, she has been a classroom teacher, a program director of after school and summer programs, and a program quality coach.  Her work has focused on curriculum development, program management, volunteer training and recruitment, staff development, educator coaching, and effective collaborations among families, schools, and community partners.
Moving to the Delaware with her family has been a new and exciting adventure for Nazaneen. She looks forward to getting to know the students, families, and community of Sussex Montessori along with discovering wonders of Delaware. In her free time, she enjoys hiking, dancing, and watching movies with her husband and two sons.
Lauriana Lundy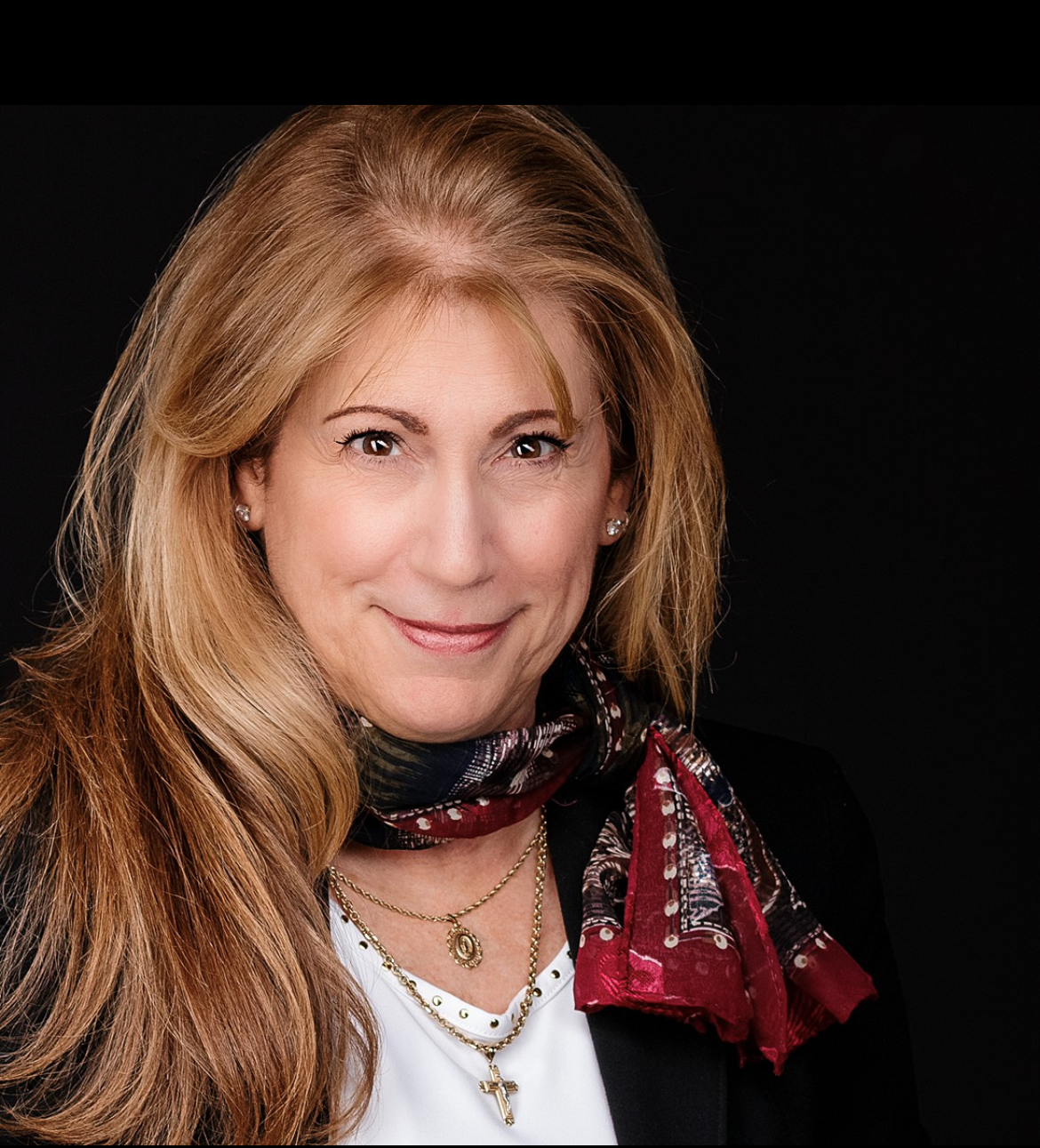 Lauriana Lundy is a graduate of Westchester University with a BS in Early Childhood Education and holds certifications in Elementary Education as well as Special Education. She has a Master's in Educational Administration from Rowan University in New Jersey where she is originally from.
Lauriana now resides in Millsboro, Delaware with her husband and two dogs, Jewel and Zsa Zsa, and is excited to begin teaching at Sussex Montessori School. She comes to SMS with 20 years of teaching experience.
In her spare time Lauriana loves to read, enjoys nature and spending time outside, and loves the beach.
Roseann Musemici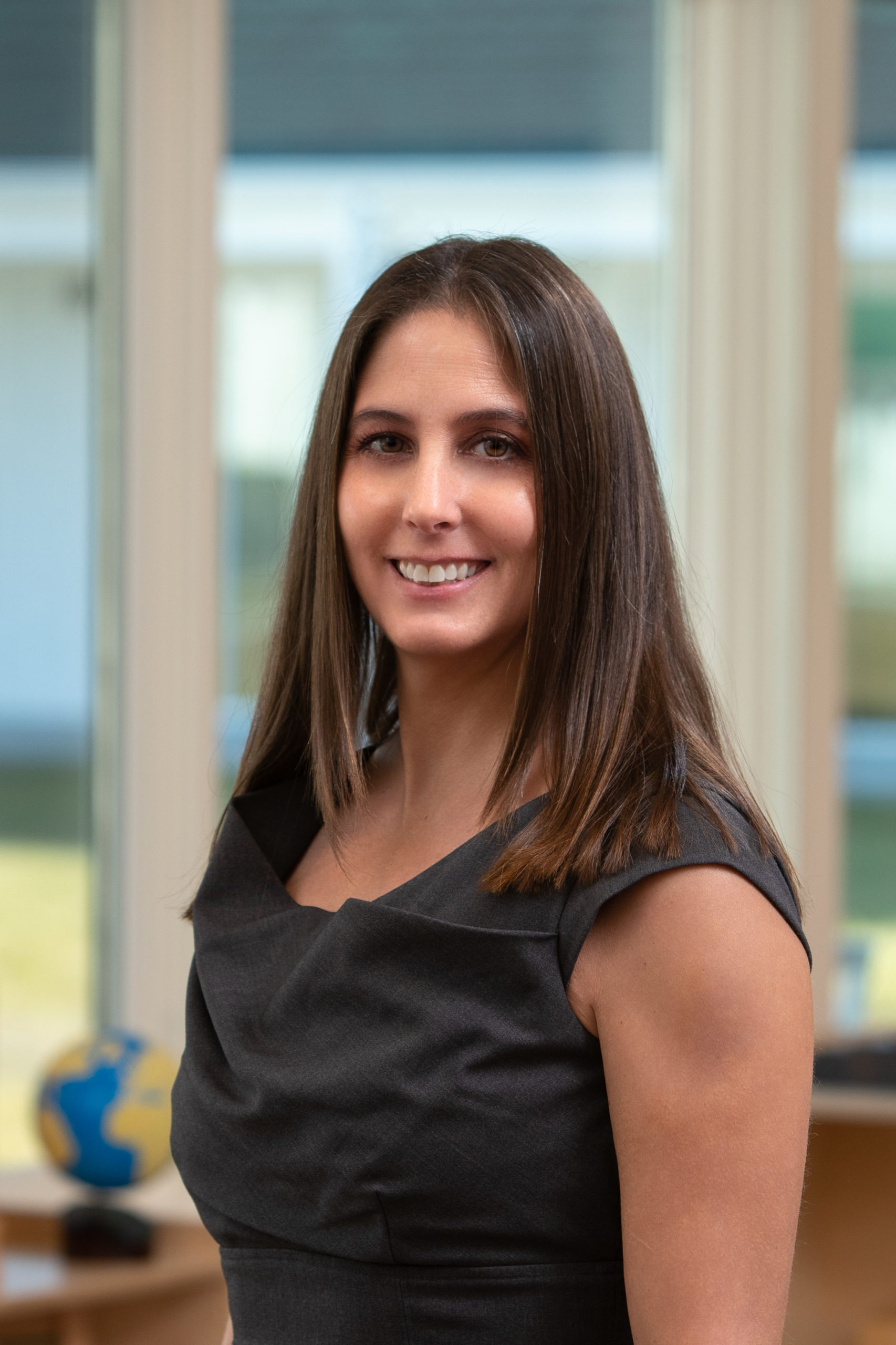 Roseann Musemici graduated from Wilmington University with a Bachelor's in Science in Early Childhood Education with certification in Elementary Education and Special Education. She has taught in a variety of settings from birth to 5th grade as a lead teacher, Team Associate of Mastery (TAM) teacher, an assistant teacher, and a substitute teacher from preschool to grade 12.  In addition, she is a longtime volunteer at her church teaching religious education to students in kindergarten through 9th grade.
During holiday breaks and summer break Roseann creates replica costumes with a twist of individuality for her daughters and herself. They attend 2 or 3 comic conventions a year.  Roseann is a three time costume contest winner in Delaware and a two time costume contest winner in Maryland. Her costumes have been pictured in the Dover Post, on WBOC, and in convention commercials. She is enthusiastic and takes great pride in her teaching, in her students and in her craft.
Anna Ornelas-Moore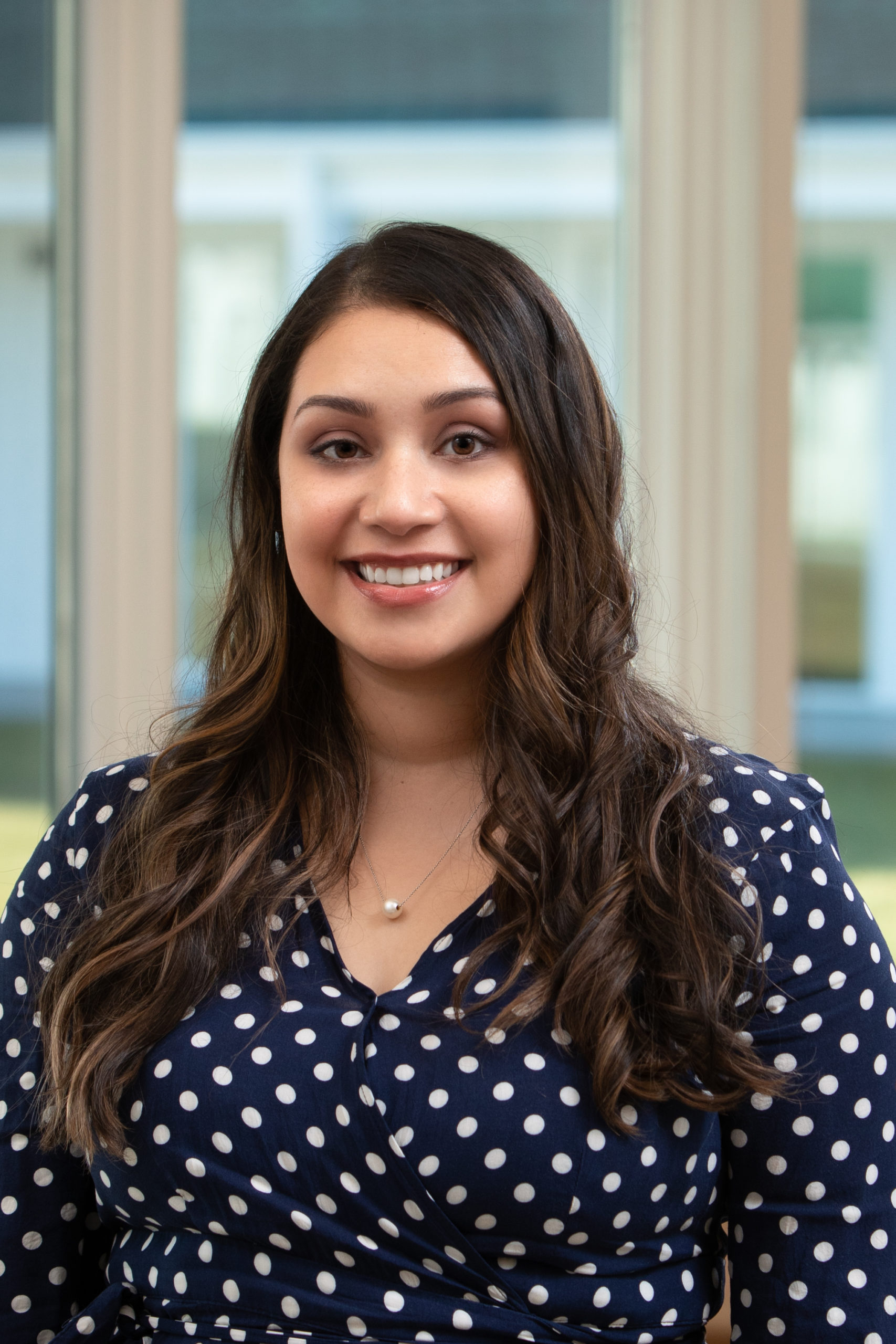 Anna grew up in Delaware and previously worked with non-profit organizations, Community in Schools, the National Alliance on Mental Illness of Delaware, and the Parent Information Center. This work allowed her to dedicate her early career to supporting and helping parents and their children overcome obstacles, build confidence, and become an active part of the community. In 2014, Anna was featured in Delaware Today Magazine for her work with Hispanic families and children with disabilities in Kent and Sussex Counties.  She holds a Master's Degree of Education in Elementary K-6 and Special Education and a Montessori Elementary I & II teaching certification from the University of Delaware's Montessori Teaching Residency program. 
When she isn't teaching at Sussex Montessori, Anna enjoys traveling, watching musicals, and reading (for fun). But she has the most fun when she is singing karaoke with both of her daughters!
Kimberly Oswinkle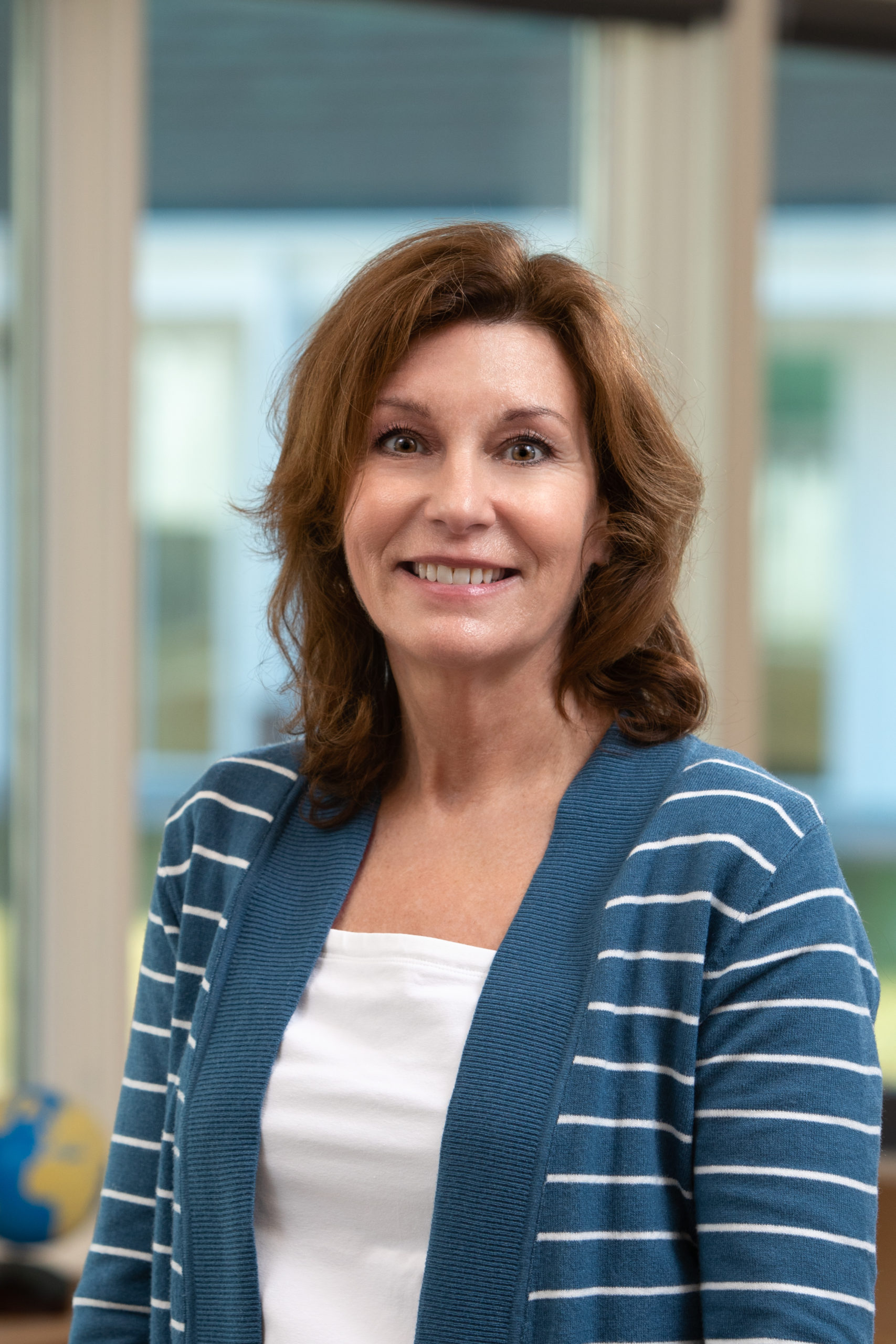 Kimberly Oswinkle is excited to become a part of the Sussex Montessori School. During the last
9 years, Kim taught grades 4, 5, and 6 in Wilmington Delaware. Before moving to the Mid-
Atlantic, from New England, she taught elementary school for 13 years in both the public and
private sector. Kim brings an exciting level of experience to our program. She attended Towson
University in Maryland where she received her B.S. in Elementary Education, and earned an
A.A.in Early Childhood and Health and Human Services from the Community College of Rhode
Island. Kim has been certified as an elementary teacher in Delaware, since 2011, prior to that
she held certifications in Rhode Island and Massachusetts. In addition to her love of teaching
children, Kim has worked as a teacher mentor, head chair for Middle States Accreditation, Apple
Teacher, team leader, and a presenter for Beau Biden For The Protection of the Children
Foundation. Kim is a lifelong learner eager to share her talents with the Montessori community
in Sussex County. Kim is a resident of Lewes, DE and is looking forward to becoming more
involved in Sussex County. She is looking forward to extending her love of reading, running,
gardening and cooking to the children of Sussex Montessori.
Jon Otto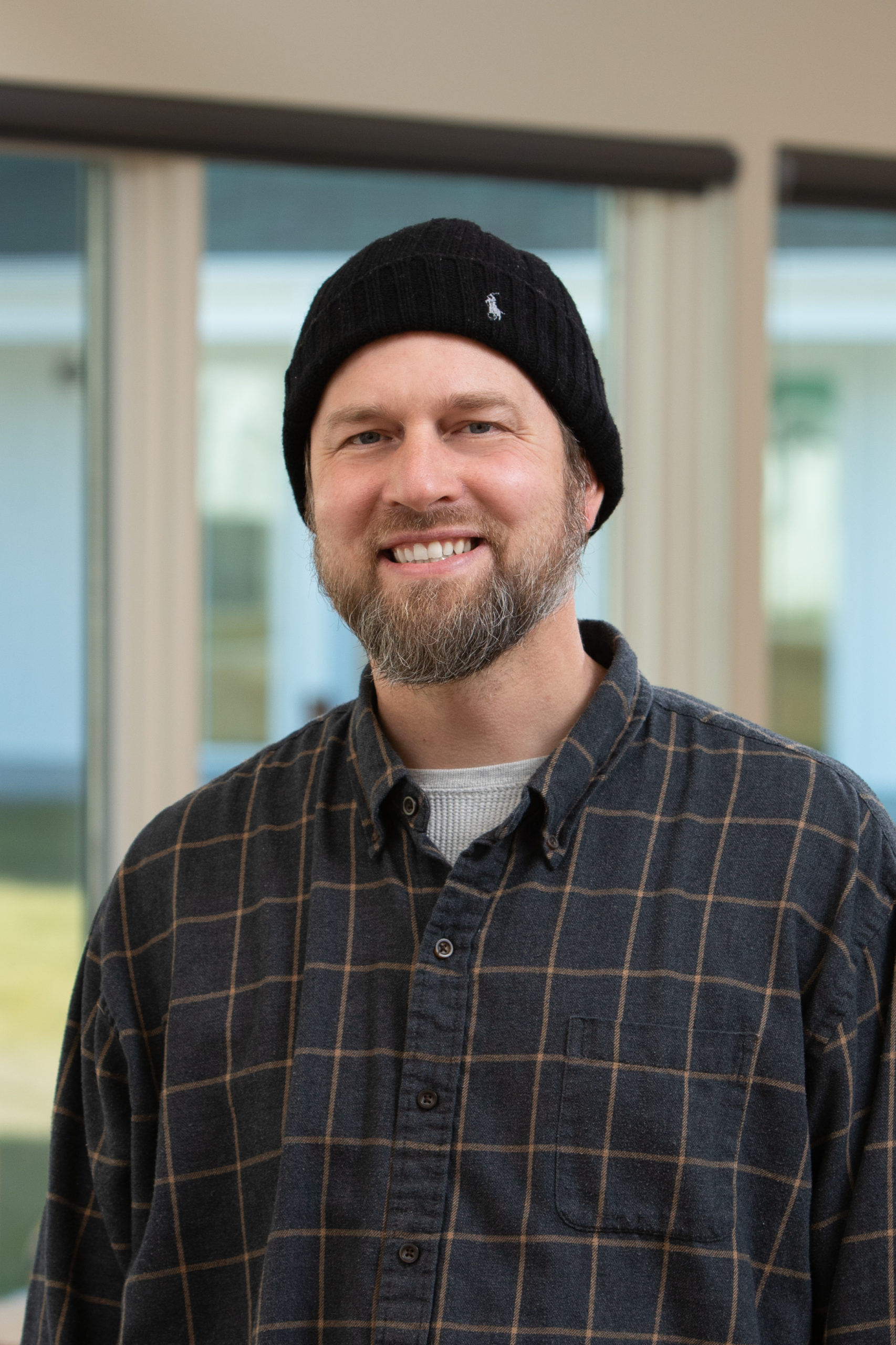 Here to bring good tidings from the West Coast, Jon Otto comes with 15 years of teaching experience (10 years Montessori). He is credentialed through the American Montessori Society (6-12 year old) from St.Mary's College in Moraga, CA. Jon also holds a Master's of Arts in Teaching University of San Francisco, where he earned a bilingual Spanish multi subject credential as well as a single subject credential in social studies. Jon is very passionate about culture, foreign languages, gardening, and marine biology.  He is proficient in Spanish and French and seeks to bring hands-on, science experience to his students through partnerships with local and regional organizations.
Jon firmly believes that the Montessori Method is the best way to meet the developmental and individual needs of children. He has become skilled at finding out what interests and motivates each student and is excited to not only share those skills to the Sussex County community, but to also see what original and unique courses your children will chart in our studies. Besides his fervent love for learning about everything and anything and the connections between it all, Jon enjoys cycling, hiking, running, art, and writing. His interests, expertise, and experience will indeed enrich his work with the children at Sussex Montessori.
Apryl Small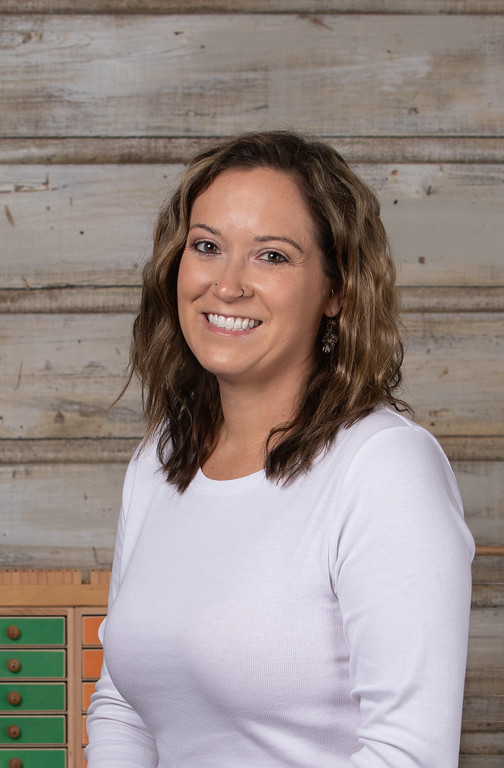 Apryl comes to us with 10 years of teaching experience in the Woodbridge School District. She has a Bachelor's degree in Behavioral Science and a Master's degree in Elementary Studies, both from Wilmington University. She has taught 2nd, 3rd and 5th grade Reading, Math and Social Studies classes and is Special Education certified. She looks forward to working in our Upper Elementary program.
Apryl currently lives in Greenwood and has a son who also attends Sussex Montessori School. She enjoys spending her free time at the beach, kayaking and reading. She is eager to meet all of our students at Sussex Montessori and to learn and grow alongside of them.
Rebecca Thomas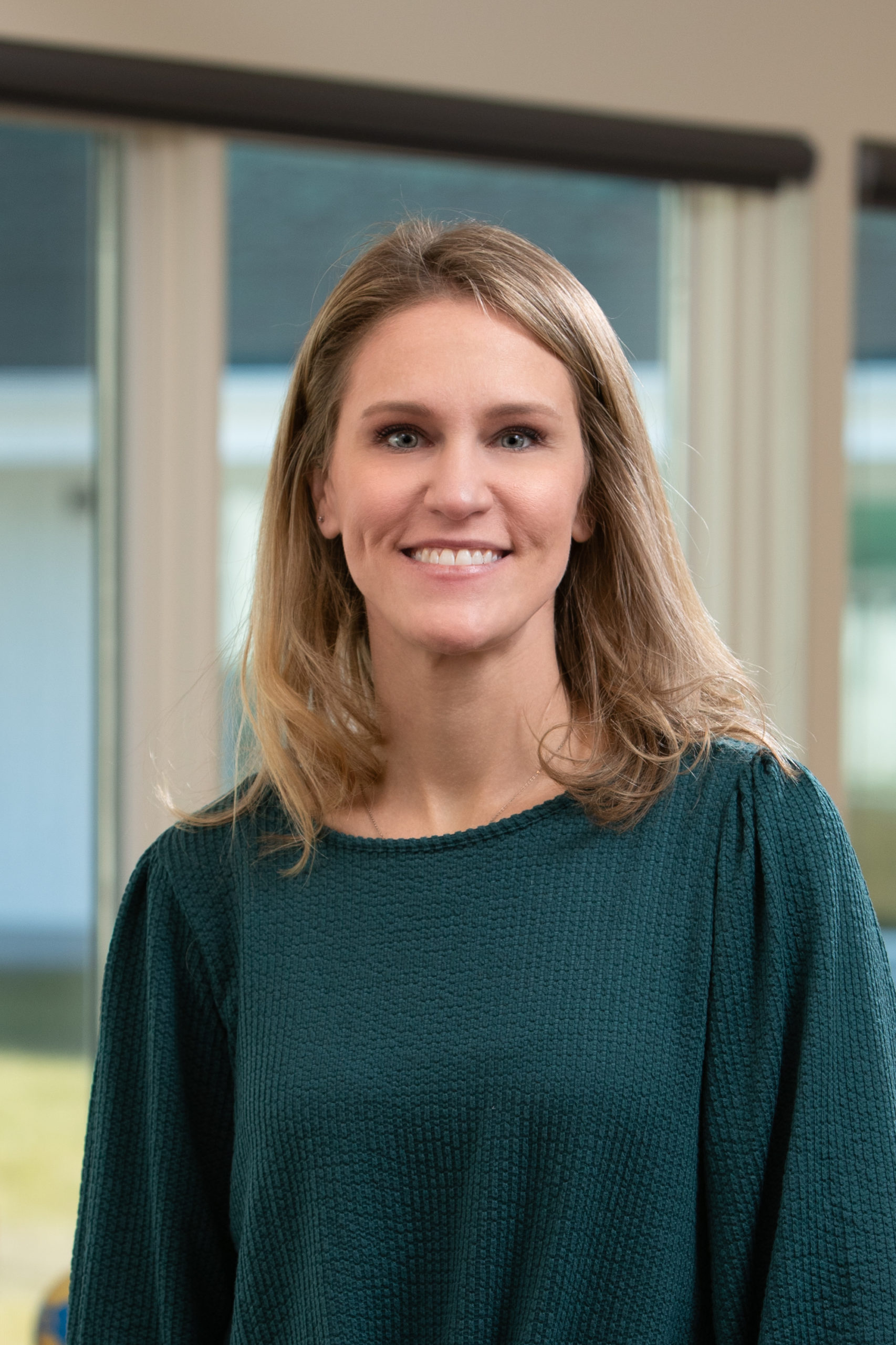 Rebecca Thomas received her Bachelor's Degree from Millersville University and is continuing her education towards Master's Degree in School Counseling at Wilmington University while also completing her Montessori certification at the University of Delaware. Rebecca is originally from Pennsylvania and moved to Delaware eleven years ago.  She currently resides in Greenwood with her husband, son and two dogs. Rebecca enjoys visiting the beaches and state parks, as well as fishing, riding her bike, watching movies, baking, playing board games and exploring nature with her family.
Rebecca has previously taught Kindergarten, Third, and First Grades and says she's delighted to lead a K-1 classroom during the 2020-21 school year at Sussex Montessori School!  "What excites me most about Sussex Montessori School is the amazing opportunity it has provided for the youth of Sussex County," she says.  "To be given the gift of a free, public Montessori education is truly remarkable for our community.  I am thrilled to watch these children master skills and concepts at their own pace, explore their new learning environment, learn from and teach their peers, and develop a fundamental love of creativity, learning and responsibility!"
Associate Teachers
Jonas Geneste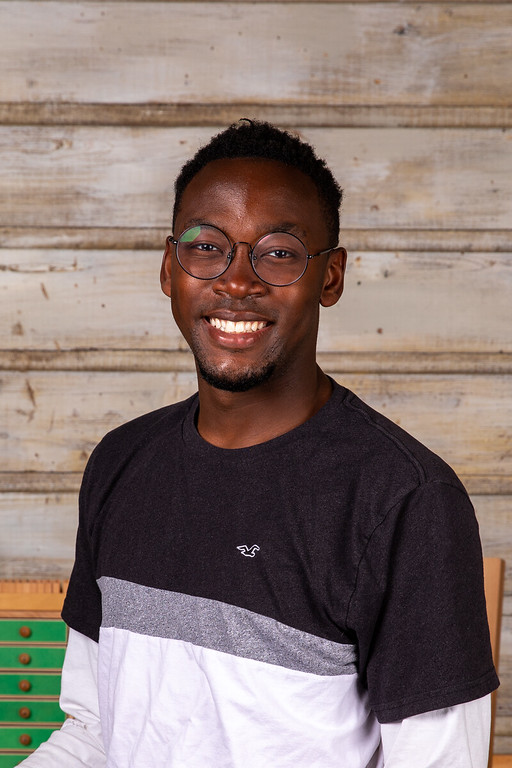 Jonas Geneste is a Delaware native, growing up in Dover and attending Lake Forest High School. Upon graduating, Jonas began taking classes at Delaware Tech to work towards his physical education degree. At the same time, he began his service as a medic in the Air Force Reserve, where has since risen to the rank of Senior Airman. Jonas has always enjoyed being a positive role model for children, and he has extensive experience working with children and families in this area. Jonas has come to us from his previous position as a teaching assistant at Woodbridge Elementary, and he is excited to be part of a Montessori learning environment.
Jonas hopes to help around the school community however he can! He has his paraprofessional certification, which has allowed him to work one-on-one with some of our students who need his support. He is also fluent in Creole, which is an incredibly valuable asset to have here in our diverse community of families! In his spare time, Jonas loves dancing, making goofy videos, playing basketball, and playing the drums.
Heather Ellsworth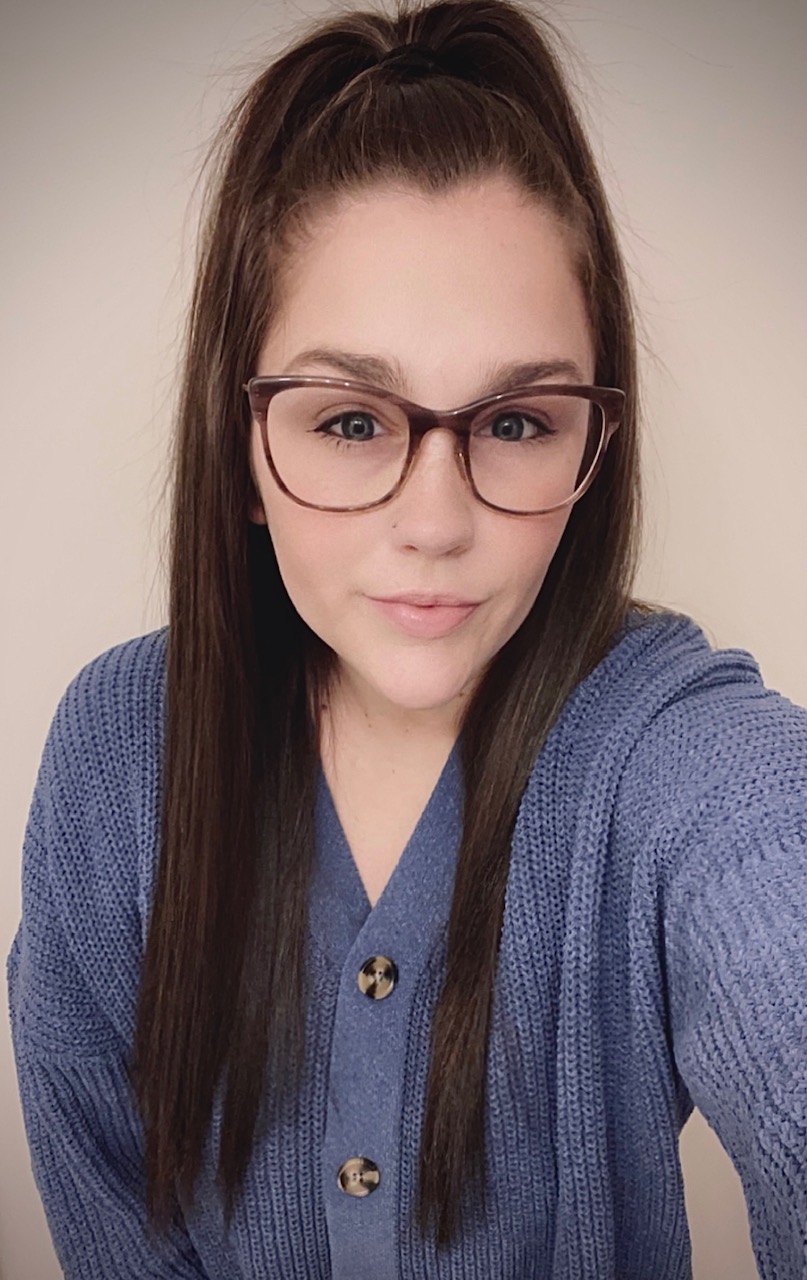 Heather Ellsworth comes to Sussex Montessori with enthusiastic energy and a passion for educating children. She joins the Sussex Montessori team with over fifteen years of experience with children and finds great enjoyment in helping the children learn, grow and achieve success in their educational journey.
Heather's love for children began long before she was fully able to describe her path in life. Being a little girl, she always found enjoyment in "playing school" with her siblings or visiting relatives. However, the biggest contributing factor to her love for her teaching was being exposed to childcare and children during all the stages of her life. Witnessing her mother's positive personality, compassion and joyful countenance as she interacted with her students fueled Heather desire to work with children, inspiring her to become a teacher.
Heather is a graduate of Sussex Technical High School where she studied Early Childhood Education and worked with children in the school's childcare center. As a high school student she began employment at the same childcare center her mother taught at where she continued to teach pre-K and school-aged children through her adult years. Heather is currently a student at Walden University pursuing a degree in Elementary Education. Heather plans to further her education in Special Education after graduation.
Heather currently resides in Seaford with her two daughters (Reese & Kenzie), her mother and father, and her dog Rocky. She enjoys spending time with family including watching her brother race go-carts or play co-ed softball, spending time with her sister and best friend, going on family trips, and doing fun and exciting things with her daughters. When she has a chance, Heather enjoys going to the beach, watching movies and baseball games, and bike rides. She is looking forward to all she has to learn & is excited to be a part of the Sussex Montessori family!
Sharon Ellsworth
Sharon Ellsworth comes to Sussex Montessori School with over twenty years of experience working and teaching children. As a young child growing up, she knew her love of children and "playing school" was guiding her toward the field of education.
Sharon has taught children as young as toddlers through middle school age. She has also been a foster parent. She felt compelled to open up her home to children in the community that need help for various reasons. Helping these children brought her great joy and happiness. Through her foster parenting, she was also able to adopt her son. Her career so far has entailed her working with children having various developmental delays and challenges.
Sharon is a graduate of Laurel Senior High School. She has also attended Delaware Technical Community College and Wilmington University working towards her Bachelor's degree in Education. She is currently attending Walden University to complete her studies.
Sharon currently lives in Seaford with her husband, her dog Rocky, her oldest daughter, and two granddaughters. She also has another daughter and son. In her free time, she enjoys spending time with her family. She loves the beach, reading, drawing, and going for bike rides. She is very excited to begin her new venture with Sussex Montessori!
Miranda Lawrence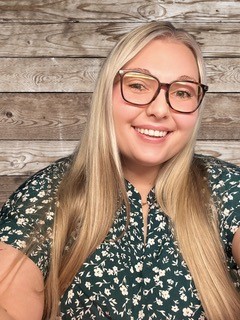 Miranda Lawrence is a Delaware native who enjoys everything about living in Sussex County.  She graduated from Sussex Technical High School where she studied criminal justice. She then earned her Associates Degree in Human Services from Delaware Tech and her Bachelor's Degree in Behavioral Science from Wilmington University.  Miranda is currently pursuing a Master's Degree in Arts of Teaching and Special Education at Relay Graduate School of Education. She says she loves educating herself and is committed to growing as an individual to be a better educator.
Miranda previously worked as a paraeducator in the Indian River School District and at the Oak Orchard Boys and Girls Club.  She says she's really excited about the new opportunity to be a part of the SMS community and to learn more about Montessori model!  In addition to traveling, Miranda enjoys spending time with friends and family or being immersed into a good book!
Cheryl Martin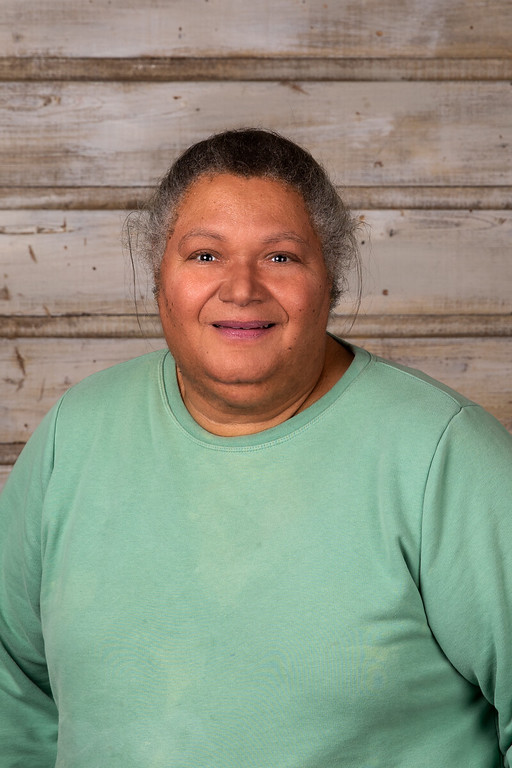 Cheryl Martin comes to Sussex Montessori School with many years of teaching experience.  Cheryl has taught all grades K-4 in both Philadelphia, Pennsylvania and Sussex County, Delaware.  She is excited about her new journey as an associate teachers at SMS.  Cheryl's hobbies and interests include reading, needlepoint and spending time with family and friends.  Three of her favorite things to do at school are teaching reading and writing as well as having fun!
Collin Sullivan
Paige Taylor

Paige Taylor brings passion to educating the students at Sussex Montessori School!  She possesses a Bachelor's Degree in Education from Ashford University and is currently pursuing her certification and Master's Degree in Education through the Relay Graduate School of Education.
Paige lives in Millsboro with her husband, three girls, her dog and cat. Her favorite things to do consist of going to the beach, listening to music, and spending time with family.
She looks forward to working with the students!
Veronica Lopez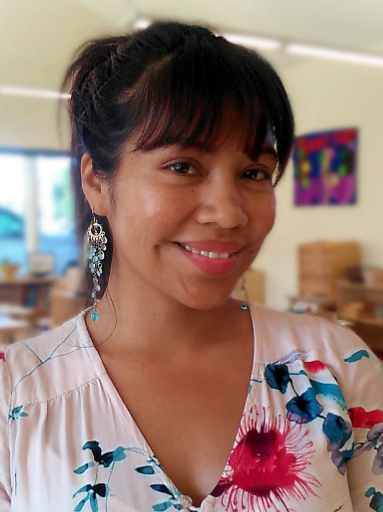 Veronica is a second-generation Mayan American and speaks both English and Spanish. Her experience working with children began when she was 18; subjects she has assisted in teaching include art, reading, and math.
In her first year as a teaching associate at Sussex Montessori, she looks forward to working with her lead teacher and learners in upper elementary and playing an integral part in their learning journey.
Next to traveling and trying new things with her son, her interests include photography, art, and gardening.
Michelle Walker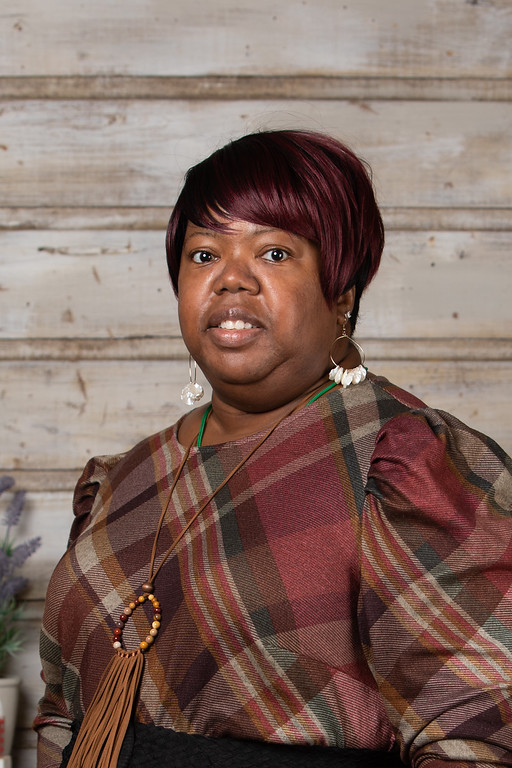 A proud native of Seaford, Delaware, Michelle Walker received her Bachelor's Degree from Wilmington University in May of 2021 and is continuing her studies at WilmU to obtain her Masters in Education. Michelle is currently completing her second level and Special Education Praxis to qualify for teaching within the state of Delaware.
Michelle comes to Sussex Montessori with many years experience working with children and families.  As a paraprofessional, Michelle provides academic support to students in our 2nd/3rd grade classrooms.  Michelle says she is excited to be a part of our school and likes the small town family feel that Sussex Montessori offers its students, staff and families.
Michelle currently resides in Ellendale and has two daughters and two granddaughters. She enjoys reading, writing, sketching, and acting.  She recently authored her first Children's book and is working on illustration and publishing. The story was actually a project inspired by the children in Room 11.
P.E. Instructor
Ronald Johnson, Jr.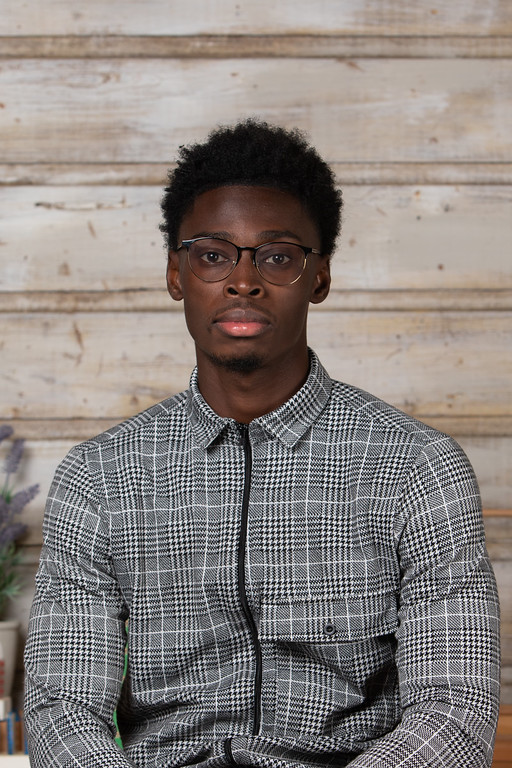 Ronald Johnson, Jr., also known as "RJ," is a Sussex County native and graduate of Sussex Technical High School. He attended Delaware State University where he received a Bachelors of Science Degree in Physical Education.  He is currently pursuing a Masters Degree in Educational Leadership.
RJ has worked with children in several capacities from an internship at Milford Central Academy, Milton Elementary School and The Greater Boys and Girls Club in Milford, Delaware.  Known for his enthusiasm to serve in excellence, RJ says he enjoys teaching children and giving back to the community! His greatest joy is to see children learn and strive for greatness.
RJ is active in his local church and volunteers often in his community. He also loves sports and enjoys traveling whenever he can.  As a accomplished musician, RJ looks forward to teaching and sharing his talents with the students and general community.
Music Instructor
Maria Brooke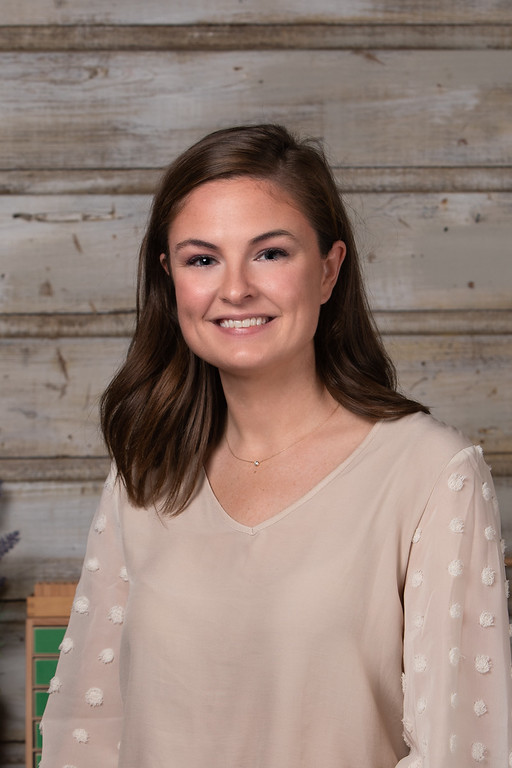 Maria Brooke is a Seaford native with a passion for music and sharing it with others. Originally from Seaford, DE, Maria graduated from Sussex Tech High School and attended college in Philadelphia and Nashville but felt called to return to Sussex County to share her love for music through music instruction for all ages. Maria holds an Associate's Degree in Entrepreneurship from Delaware Tech, a Bachelor's in Communications and Marketing from Wilmington University and is certified to teach MusikGarten to various ages.
Beginning at age 16, Maria has taught music in various platforms to all ages, and currently has a student base from ages 5 to 85, including grades K-5 at Sussex Montessori which she absolutely adores. Maria enjoys playing a variety of instruments but focuses her teaching mainly on guitar, ukulele, piano and drums. She believes a balance of music theory and creativity is the perfect mix to allow students to learn to play an instrument, while sparking their inner artist!
Maria began teaching at Sussex Montessori School when they opened in September 2020 and has absolutely loved the opportunity to share music with so many and watch them blossom into creative musicians!
Maria enjoys being involved in the Seaford community and currently resides in Seaford with her husband Greg and dog Lucky. She and her family love being outside, playing golf and doing anything active. They are excited to welcome their first child in November 2022!
Art Instructor
Itzel Hernandez
Special Education Coordinator
Alyson Silva
School Counselor / Social Worker
Brandon Barnes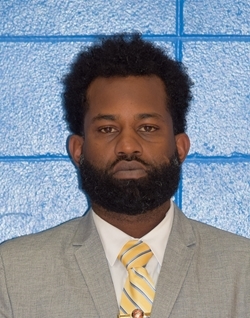 Brandon Barnes is a highly motivated individual invested in improving his community. A Marine Corps Veteran of 10 years, Brandon comes to Sussex Montessori with a Bachelors of Science Degree in Criminal Justice and a Masters Degree in Social Work. His experience within the Delaware school system ranges from paraprofessional to Special Education Teacher at the elementary level.
Brandon is married with three children ages 14, 8 and 1. He like likes to spend time with his family by making new memories. He also loves sports, especially basketball (an avid 76ers fan), and is currently the Assistant Girls Varsity Basketball Coach at Caesar Rodney High School.
Brandon finds great joy and satisfaction in assisting our future generation to help them become successful adults and says he's excited to be our Social Worker this year! His favorite saying, "Teamwork Makes the Dream Work," embodies the very spirit and care Brandon approaches every endeavor with.
Nurse
Lori Short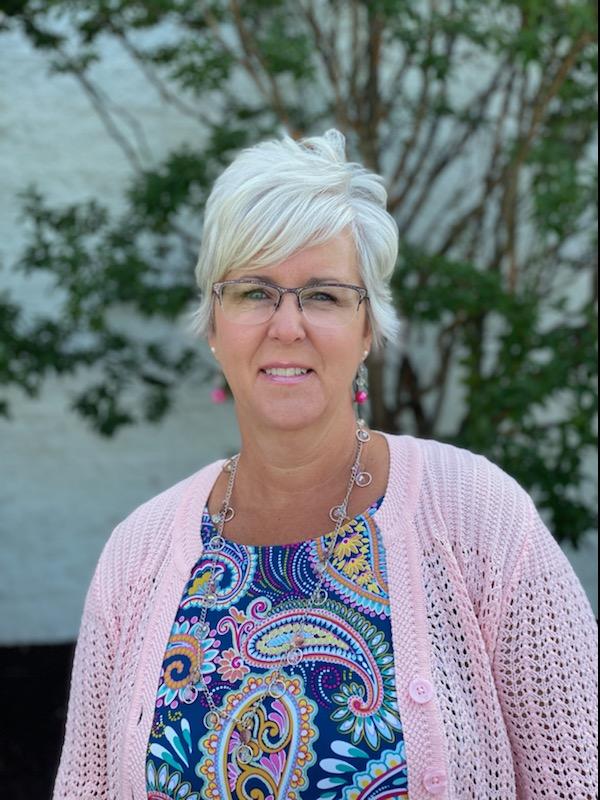 Lori Short was born in Frankfort, Kentucky. She has lived in Delaware for over fifty years. Lori has over 26 years-experience as a nurse in emergency medicine, pre- and post op, medical-surgical unit, administrative/leadership positions, public health immunization nurse, clinical research nurse, and school nursing. Lori received her nursing degree from Delaware Technical Community College. She received her Bachelor of Science in Nursing from Wilmington University. Several years later she returned to Wilmington University and completed a Dual Master's Degree with a Master's in Nursing and a Master's in Leadership Management Healthcare Administration. She was inducted in Sigma Beta Delta- International Honor Society In business, Management and Administration and also Sigma theta Tau- International Honor Society of Nursing. She is a certified Delaware school nurse.
Lori and her husband, Mike, live on a hobby farm just outside of Laurel, "We are currently preparing for our first herd of grass-fed cattle." Lori and Mike have four children and six grandchildren.
Lori takes pride in building positive relationships with others. "It's important to see the good in others. We all have different talents and gifts that we can use to bless others."
Lori enjoys spending time with her husband, children and especially her grandchildren. Also, she enjoys crafting, camping, going to the beach, scrapbooking, serving at her church and volunteering where needed.
Student Support Guide
Jason Rust
Administrative Assistant
Debra Smullin
Food Service Manager
Anita Mitchell
Facilities Manager
Alan Carrol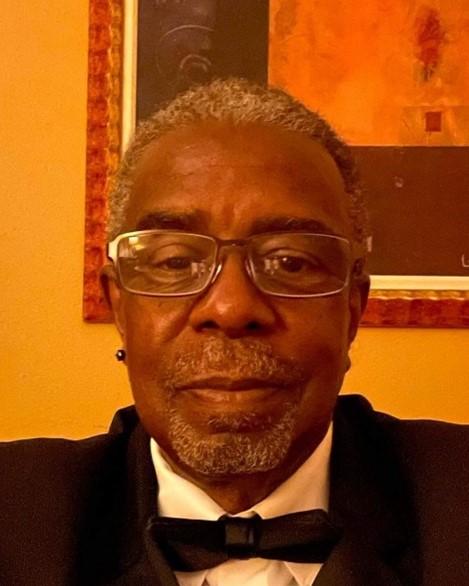 Alan Carrol comes to Sussex Montessori school with 42 years of construction and facilities experience. He is a Delaware transplant originally from Philadelphia, Pennsylvania, born and raised.
Alan attended the Merrill Dobbins Post Grad High School where he earned his electrical theory certification while working as an apprentice in the electrical industry. He moved from construction into facilities at the Bellevue Stratford Hotel, Philadelphia College of Art, and later facilities management at Temple University.
Alan is a father, grandfather and great-grandfather. Family is everything to him. He loves to cook, bake and try new recipes, then have his family be taste testers.  Alan says he is a diehard, "bleed green", Eagles fan, and enjoys watching a Broadway show every chance he gets. (He says there's nothing better.)
Administrative Clerk
Special Education Support
Maintenance Support
Garrett Johnson