Are you ready for Choice and Voice? Connection, Strengthening and Collaboration?
Sussex Montessori School is taking Family-School-Community engagement to another level!  ParentCamp offers a unique and exciting opportunity for families, community members, and school partners to come together, face to face, and connect through meaningful dialogue and social interaction. Participants share strategies and ideas in a safe space to benefit student learning, teaching and parenting!

Upcoming ParentCamp Events (2023-2024)
Please join us at one of our upcoming events. Event and registration details forthcoming.

Our Story: ParentCamp Event Highlights (2022-2023)
SMS ParentCamp Team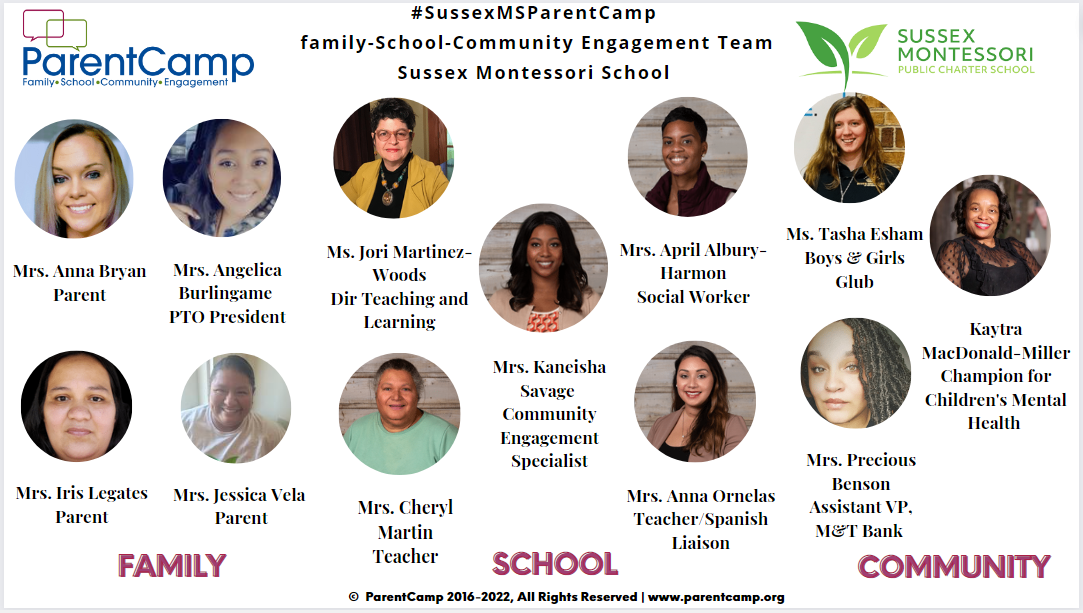 If you would like to attend a Parent Camp event or be a part of our ParentCamp team, please contact us today.