Our Leadership
Sussex Montessori School (SMS) is lead by a Head of School and governed by a Board of Directors.  The Head of School oversees all school operations and the Board of Directors provides oversight and guidance most specifically in financial and policy matters.  Click HERE for more information about the Board of Directors.
Our Head of School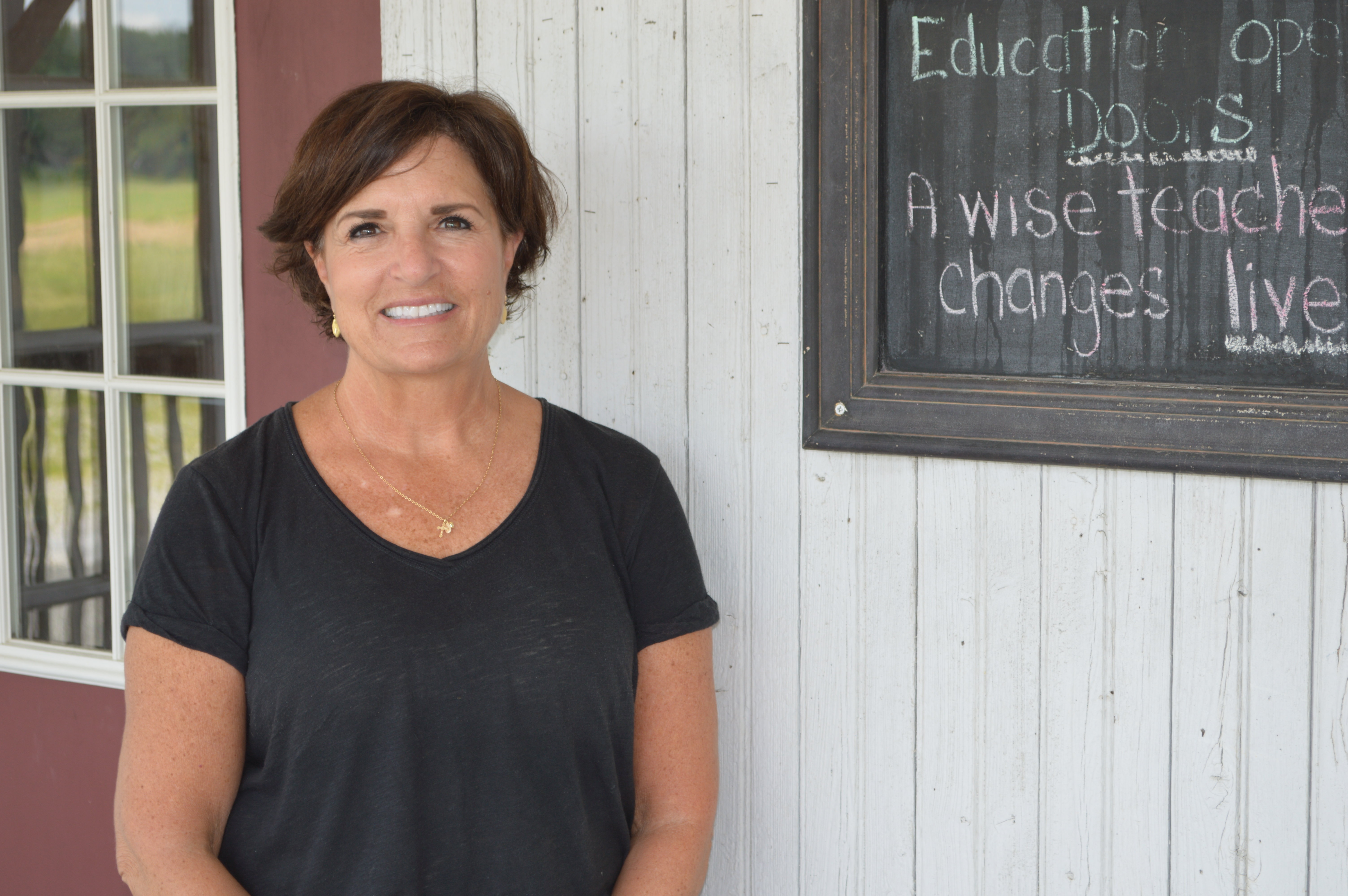 Sussex Montessori School is led by inaugural Head of School Lisa Coldiron.
Lisa has deep community ties to western Sussex County through her work as the Sussex County Director of the acclaimed Read Aloud Delaware program, and most recently as the Sussex County Health Coalition grant manager.  In these roles, Coldiron served Sussex County families in partnership with the Seaford School District, the Boys and Girls Club, Parents as Teachers, the Parent Information Center, and the Family Support and Healthcare Alliance Delaware, including families with limited English proficiency as well as those who were food-insecure, or clothing-insecure, or homeless.
Lisa received her degree in Early Childhood Education, with a minor in music, from Elizabethtown College in 1981 and later took advanced coursework at the University of Delaware.
She taught music for eighteen years at The Tatnall School, where she became department head, as well as at the Montessori Learning Center in Wilmington and CACC Montessori in Hockessin, where, Coldiron said, she "came to appreciate the child-centered, teacher-guided environment where the development of the whole child is paramount" that characterizes the Montessori philosophy.
All three of Coldiron's children attended Montessori schools in Wilmington.
"Sussex Montessori is pleased to bring Lisa on board as our Head of School," Board Chair Linda Zankowsky said.  "Lisa brings a variety of experiences to the school including working with families and children across Sussex, governing board work, marketing, and an entrepreneurial mind set."
"We are excited to work closely with Lisa as a board to support her with everything needed to successfully build the school and to build a Montessori culture in the school and community."
Contact Lisa at lisa.coldiron@sussexms.k12.de.us 
Our Director of Teaching and Learning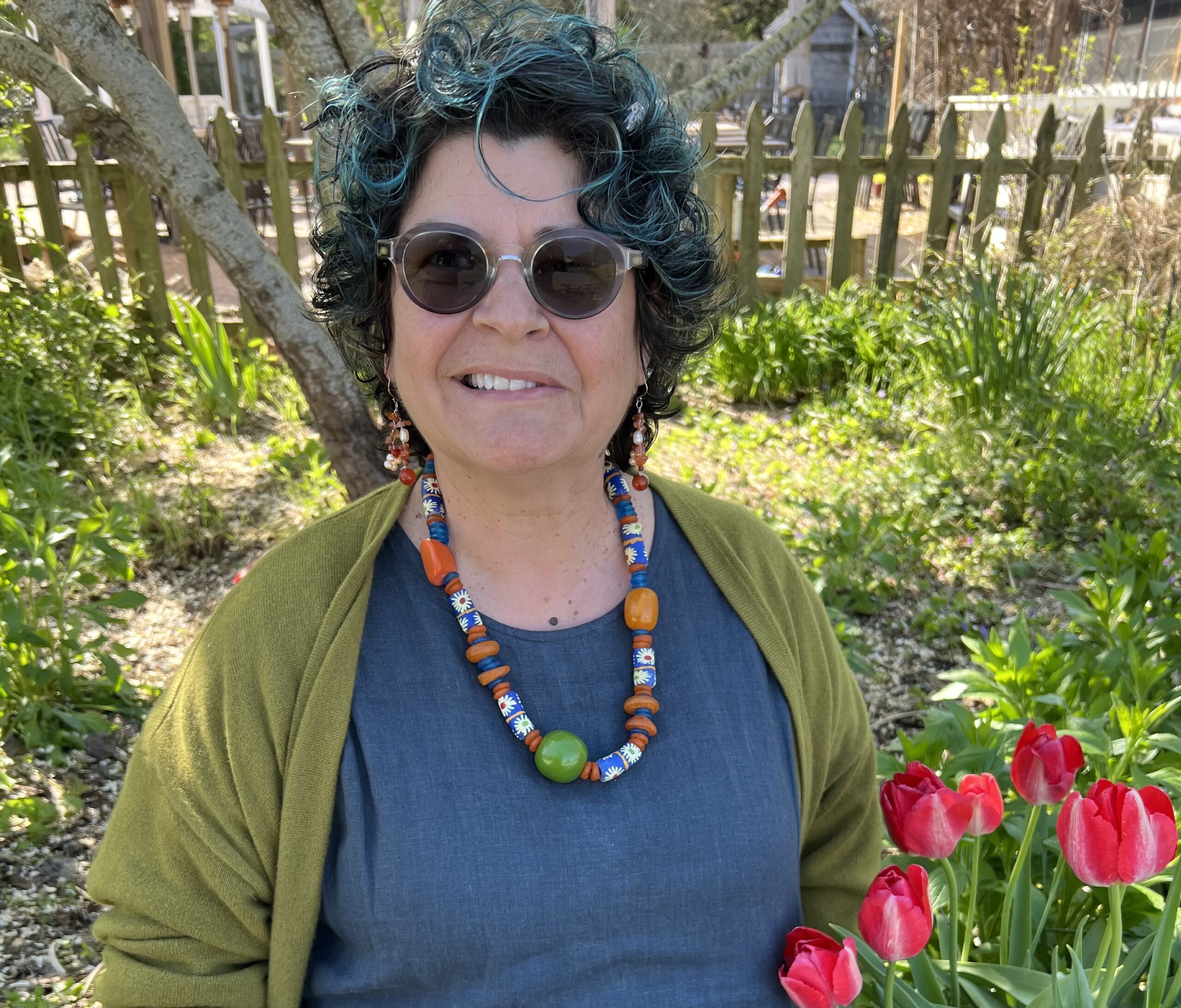 Jori Martinez-Woods, (she, her, ella) Indigenous Mexican American & French/Scottish Ancestry, comes to Sussex Montessori School from St. Louis, Missouri with over thirty years of experience in education and coaching.
She received her B.A. in Cognitive Psychology, Human Development and Early Childhood Education. Upon graduating college in 1984, she was hired by the Japanese Ministry of Education to deliver professional development workshops to Japanese Teachers of English. After 3 years, she returned stateside to earn her Master of Education degree from Harvard GSE, where she specialized in teaching, curriculum and learning environments.
In 1991, Jori was hired by National Louis University as an Associate Professor in their Master of Arts in teaching program. After her first son, Imani Sankofa was born, she earned an AMI 6- 12 Montessori Credential.  Both of her boys attended Montessori schools and the oldest went through middle school.
Jori worked on a literacy grant at Vanderbilt University as a literacy coach and parent educator within Nashville public Pre-K classrooms that served English Language Learning (ELL) children and their families.
Jori is a native of St. Louis, Missouri and returned to be a lead guide in an Upper Elementary classroom. She was then hired in April of 2020 as the Director of City Garden Montessori Teacher Training Institute. Jori is an Anti-Bias, Antiracist Practitioner and has presented nationally in conferences on topics of early literacy, bias, and the role of Play in an Educator's life.  She is multi-passionate; she leads expressive arts 'play-shops', is an intuitive life coach, Forest Therapy Guide and loves to drum, dance and create collages!
— "To truly thrive physically, emotionally, and spiritually, we need to change our pursuit of potential in the same way we need to change our pursuit of happiness: We need to stop trying to be faster alone, and start working to become stronger together." -Shawn Achor
.
Our Director of Finance & Operations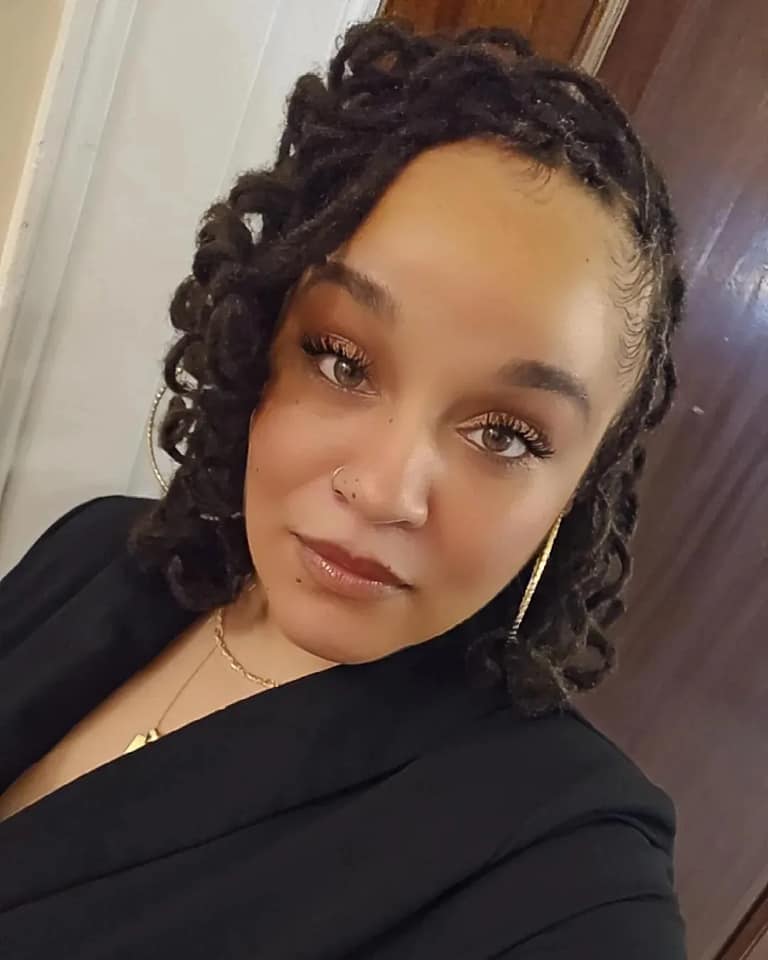 The Sussex Montessori School has named Precious Benson as our Director of Finance & Operations beginning in the 2023-24 school year. Mrs. Benson was previously the Vice President of Financial Crimes for M&T Bank and is excited to put her extensive operations management, organizational development, and financial leadership skills to use at Sussex Montessori.
Precious holds a Bachelor's degree in Criminal Justice, a Master's degree in Organizational Leadership and a Master's degree in Human Resource Management all from Wilmington University.
Mrs. Benson currently serves as an honorary commander for the Dover Air Force Base and has held previous board positions that include the Board of Education for Sussex Academy Charter School, the board of directors for The Western Sussex Boys and Girls Club, Make-A-Wish Delaware, and the Vice President of the Delaware Board of Clinical Social Work Examiners.
As a result of her professional endeavors, Precious has been recognized as a Delaware Business Times 40 under 40 Honoree, a Delaware Today Woman in Business recipient, and a 2022 Diversity MBA Top 100 Under 50 awardee.
Precious is a Sussex Montessori parent and serves as a PTO member. What excites her most about being part of the SMS family is the collaborative work environment, our student-centered approach, and the opportunity to inspire our students, staff, and community. She resides in Seaford with her husband, Jeffrey Benson, and children.
Our Director of Enrollment and Marketing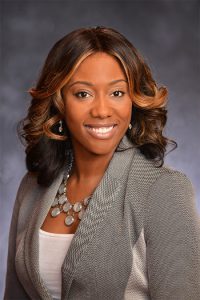 Kaneisha Trott-Savage, who previously served as the Communications Manager at First State Community Action Agency for over 10 years, joined Sussex Montessori School in April 2019 as the school's Community Engagement Specialist. Her roles span from helping families seeking to enroll their children in grades K-6, to general marketing and recruitment, transportation supervisor, and Title 1 program coordinator.
"Our primary objective is for the enrollment at Sussex Montessori to fully reflect the characteristics and diversity of western Sussex County," said board chair Linda Zankowsky.
A Sussex County native, Kaneisha graduated from Sussex Central High School, and received both her undergraduate and graduate degrees from the University of Delaware.  Her master's thesis explored the impact of the arts on children's education and self development.
Kaneisha is highly regarded and well-known in Sussex County both for her commitment to children and their families, and for her skills as a professional vocalist.
"We are thrilled to have Kaneisha serve as the face of Sussex Montessori School for the various communities from which the school will draw enrollment," said Zankowsky.  "Her role is critical as we establish a strong relationship between the school and the families we will serve."
Community groups, clubs, churches, and other organizations wishing to contact Mrs. Savage for meetings and presentations can reach her at the school, 302-404-5367, or online at kaneisha.savage@sussexms.k12.de.us.