Enrollment for Admitted Students
Thank you for your interest in Sussex Montessori School! We are excited to welcome our admitted students!
STEP ONE:
If you have received an invitation to enroll for the 2020-2021 school year please download and print the Certificate of Intent to Enroll found below. This form must be returned to the school by no later than March 20, 2020.
Ways to submit by March 20, 2020:
Postmarked and mailed to Sussex Montessori School (address can be found on the form)
Scanned and emailed to info@sussexms.k12.de.us
Returned in person at any one of the following Coffee and Conversation Events held at Every Fiber Coffee Co (306 High Street, Seaford DE):
Monday, February 17, 2020          10:00am – 11:00am
Monday, February 24, 2020           5:00pm – 6:00pm   *New location: Seaford Starbucks, 23481 Sussex Hwy, Seaford, DE*
Monday, March 16, 2020               10:00am – 11:00am – CANCELED
Certificate of Intent to Enroll_SMS_
Certificate of Intent – Intencion de Inscripcion
STEP TWO:
Schedule a visit to one of our Sussex Montessori Welcome Sessions being held in April and May. Click on the Sign Up Genius icon below to select the date and time you would like to attend.  Please select only one date/time.  These events are designed to give us a chance to meet one on one with each family and provide any necessary assistance with the registration process. See STEP THREE for a list (and downloads) of the items you will want to bring with you to your designated time. If your family is unable to attend any of the scheduled days and times, please call the school to discuss other options.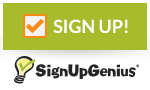 STEP THREE:
Complete and submit all registration forms. These forms are listed below and available for download from our site. We will also have paper copies of the forms available at the registration events in April/May. They can take some time to complete so we wanted to give you a chance to get started ahead of your scheduled time. Again, if you have any questions about the forms or the information requested please email us at info@sussexms.k12.de.us .
Sussex Montessori Enrollment Packet:  Required Forms at Registration – Available for Download
Additional Forms & Resources:  (complete only if interested)
Documentation to be provided by Parent: (Please bring copies of these documents to your scheduled registration day – See STEP TWO)
Student's Birth Certificate
Proof of Residency (One of the following: signed lease agreement, utility, cable/satellite TV bills within last 60 days.) Service and mailing address must match on the documents.  
Photo ID of Parent/Guardian
Guardianship, Custody or Caregiver papers (only if applicable)
Proof of Immunizations and Physical (physical must have been within the last 2 years)
Copy of IEP (if applicable)
Copy of 504 Plan (if applicable)
Do you have additional questions about applications and enrollment?
Click HERE for frequently asked questions about this process.