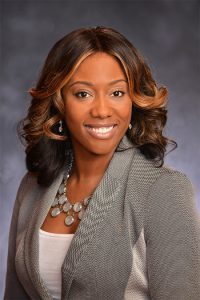 A highly regarded and well-known advocate for children in Sussex County is the new Community Engagement Specialist at Sussex Montessori School in Seaford, DE.
Kaneisha Trott, who was Communications Manager at First State Community Action Agency for over 10 years, joined the new charter school in April.  Ms. Trott will assist families seeking to enroll their children in grades K-3 for the fall 2020 season.  Sixty-five seats will be available for each grade.
"Our primary objective is for the enrollment at Sussex Montessori to fully reflect the characteristics and diversity of western Sussex County," said board chair Linda Zankowsky.
A Sussex County native, Ms. Trott graduated from Sussex Central High School, and received both her undergraduate and graduate degrees from the University of Delaware.  Her master's thesis explored the impact of arts with children's education.
She is well-known in Sussex County both for her commitment to children and their families, and for her skills as a professional vocalist.
"We are thrilled to have Kaneisha serve as the face of Sussex Montessori School for the various communities from which the school will draw enrollment," said Zankowsky.  "Her role is critical as we establish a strong relationship between the school and the families we will serve."
Community groups, clubs, churches, and other organizations wishing to contact Ms. Trott for meetings and presentations can reach her at the school, 302-404-5367, or online at kaneisha.trott@sussexms.k12.de.us.