Upcoming Informational Sessions
Parent Information Center (PIC) of Delaware Calendar – https://picde.secure.nonprofitsoapbox.com/calendar
– PIC has sessions often. Be sure to check out their sessions and see if any are of interest.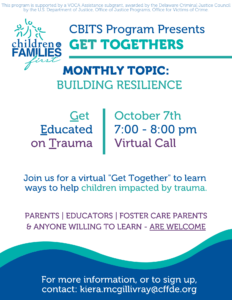 Parent Information Center of Delaware – https://picofdel.org
– An organization supporting parents/families of students with disabilities
Department of Education Family Resources
https://www.doe.k12.de.us/Page/2298
Learn more about Montessori for children with special needs by clicking the video button below.
Video credit: American Montessori Society, 2016
Special Populations Advisory Network
Who: Staff and Parents of Sussex Montessori Public Charter School
What: Parent and staff group centered around the needs and laws surrounding our special student populations (IEP, 504, EL)
When: Once a marking period
Where: Sussex Montessori Charter School, or Zoom
Why: For parents and staff to work together and meet the needs of students in our special populations.
Questions ? Email Sara Poole, Special Education Coordinator, at Sara.Poole@sussexms.k12.de.us
If my child has special needs can they attend Sussex Montessori School?
All children living in Delaware may attend Sussex Montessori School.  There are no requirements or standards students must meet to be accepted.
SMS provides supports for children who are identified as English Learners (ELs), and those with special needs. As a school, SMS works with parents, special educators and advocates to ensure Individualized Education Programs (IEPs) are implemented consistently and all children have the support they need to succeed.
Is a Montessori school appropriate for my special needs child?
Sussex Montessori School is committed to meeting the needs of all children. This includes children who may learn differently from the "typical" child. Montessori education is designed to follow the child as they grow and adapt to their individual needs and learning style. Inclusion and "push-in" services in the regular classroom setting is our goal for all. However, services will be provided in the setting that is determined most appropriate for the child. The team works together and determines the best approach to achieving that goal. More information about on this approach can be found in this white paper authored by the National Center for Montessori in the Public Sector. Read more here.
Who should I reach out to if I have specific questions about my child?
If your child is currently enrolled at Sussex Montessori School, we encourage you to start with their classroom teacher. Next, seek support from our coordinators or school nurse listed below in the Stay Connected section. Teachers and coordinators are also supported by our Education Director Peter McClure. Please don't hesitate to reach out if you have any questions. We are a team and want to work together to ensure your child's success.
New parents considering Sussex Montessori School for their child with special needs are encouraged to contact the appropriate coordinator, and Head of School Lisa Coldiron with questions.
Supporting children and families is easier when we communicate. Stay connected with us! To ask us specific questions about your child or our work please reach out in any one of the following ways. We will respond within 48 hours. Messages received over the weekend will be answered the next school day.
Email:
Special Education Coordinator: sara.poole@sussexms.k12.de.us
School Counselor/504 Coordinator: megan.vanmeter@sussexms.k12.de.us
English Learner Coordinator: anna.ornelas-moore@sussexms.k12.de.us
Social Worker: cierra.cox@sussexms.k12.de.us
School Nurse: jennifer.passwaters@sussexms.k12.de.us
Phone: (302) 404-5367 (school office)
Backpack Notes:
If you send a note with your child and don't hear back from us within 48 hours please follow up with a call or email.
Backpacks have a way of making notes disappear…it's the strangest thing!