Each school day at Sussex Montessori includes a dedicated work period, outdoor learning and more.
April
This month we will focus on kindness, poetry, Design Thinking, Spring, caring for the environment and gardening. To help our learning on these topics, we will explore different types of poetry, and how we are all responsible to care for the Earth. Math will center around advance multiplication, division, angles, and various work with polygons, fractions, and squaring a number.
Reading has so many exciting topics this time of year. Please read every night with or to your child. We have many new novels available for our children to read in our class library.
We are going outside everyday. Please dress in layers as March is chilly in the morning and warm in the afternoon.
Mondays we have Music with Ms. Maria, Tuesdays Art in the classroom, Wednesday and Thursdays PE/Gym with Mr. RJ, and Fridays Chess!
Remember
Sneakers on Wednesday and  Thursdays for PE
Reusable water bottle everyday
Extra clothes in your backpack just in case you need them!
Pack a sweat shirt or jacket, its getting colder and we go outside everyday !
Additional reading to do at home can be found on www.readworks.org
https://sussexmontessoricharter.com 
April
Grey Foxes are busy these days adjusting to a rigorous daily work block from 9:00 -11:15. During this time, we are working on Math and Language Arts.
Our special classes, Music, Art, and PE take place daily. Chess is back in our classroom on most Fridays!
Afternoons, are cultural work periods, focused on the Earth, weather, nature, past events and current events in history.
Please see the links provided for resources to use at home. Read Works is a wonderful easy to use reading program and, Zearn is for math. Please use login information provided via email to get into the site.
Health & Safety Reminders
Let's work together to make Sussex Montessori
a safe and healthy environment for learning!
Sussex Montessori students must:
Come to school well rested and prepared for the day.
Wear a face mask to protect themselves and others.
Remember to do a daily home health assessment
before coming to school!
If you are struggling to meet your child's basic needs, please do not hesitate to reach out to their teacher or our school nurse.
We are committed to working with you to ensure every child has what they need to learn.
Learn more about Montessori methods
Our classrooms are full of rich experiences designed to meet the needs of each child.
Learn more about our classrooms, curriculum and how you can support your child at home.
The "See Us Working" button below will take you to the most up to date gallery featuring our own Sussex Montessori children at work and play.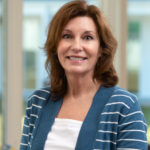 Lead Guide: Kim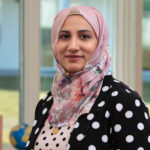 Associate Guide: Farhana
Whether we see each other in person or via Zoom, let's be sure to stay connected! To ask us specific questions about your child or our work please reach out in any one of the following ways. We will respond within 48 hours. Messages received over the weekend will be prioritized for the following school day.
Email: kimberly.oswinkle@sussexms.k12.de.us; farhana.kousar@sussexms.k12.de.us
Phone: (302) 404-5367 (school office)
Backpack Notes:
If you send a note with your child and don't hear back from us within 48 hours please follow up with a call or email.
Backpacks have a way of making notes disappear…it's the strangest thing!