Each school day at Sussex Montessori includes a dedicated work period, outdoor learning and more.
Click the button below to view our daily schedule.
We can learn together even when we are far apart!
Click on the button below to log into SeeSaw for the most current information.
Health & Safety Reminders
Let's work together to make Sussex Montessori
a safe and healthy environment for learning!
Sussex Montessori students must:
Come to school well rested and prepared for the day.
Wear a face mask to protect themselves and others.
Remember to do a daily home health assessment
before coming to school!
If you are struggling to meet your child's basic needs, please do not hesitate to reach out to their teacher or our school nurse.
We are committed to working with you to ensure every child has what they need to learn.
Learn more about Montessori methods
Our classrooms are full of rich experiences designed to meet the needs of each child.
Learn more about our classrooms, curriculum and how you can support your child at home.
The "See Us Working" button below will take you to the most up to date gallery featuring our own Sussex Montessori children at work and play.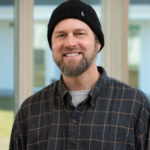 Lead Guide: Jon
Whether we see each other in person or via Zoom, let's be sure to stay connected! To ask us specific questions about your child or our work please reach out in any one of the following ways. We will respond within 48 hours. Messages received over the weekend will be prioritized for the following school day.
Email: jon.otto@sussexms.k12.de.us; katherine.cardenas@sussexms.k12.de.us
Phone: (302) 404-5367 (school office)
Backpack Notes:
If you send a note with your child and don't hear back from us within 48 hours please follow up with a call or email.
Backpacks have a way of making notes disappear…it's the strangest thing!