Welcome to our class website!
Please see your weekly update email from 1/2 for the most updated classroom information.
Please make sure the green Thursday folders are returned each week.
To access our class Zoom, just click the button below.
We have a classroom on seesaw! login information went home in green folders in September.
I have created a classroom on ReadWorks! Our classroom code is GZ77PN 
The initial password will be 1234
Our class code for Zearn.org is RB9Z7P – A personal code was sent home in the green Thursday folders
https://montessori.tools/stamp-game
Everyday each student should be reading for at least 15 minutes a day at home.
Montessori lessons are more fun when you have the right materials.
Please be sure your child has access to the following supplies:
Jacket or sweater for the changing weather
Reusable water bottle
1/2 inch graph paper notebook
Extra masks
Health & Safety Reminders
Let's work together to make Sussex Montessori
a safe and healthy environment for learning!
Sussex Montessori students must:
Come to school well rested and prepared for the day.
Wear a face mask to protect themselves and others.
Remember to do a daily home health assessment
before coming to school!
If you are struggling to meet your child's basic needs, please do not hesitate to reach out to their teacher or our school nurse.
We are committed to working with you to ensure every child has what they need to learn.
We are officially the Eastern Fence Lizard classroom!
Parents: If you are new to the Montessori classroom, a great read to prepare you for the kind of work your student will be doing is
"A Parents Guide to the Montessori Classroom" by Aline D. Wolf
Learn more about Montessori methods
Our classrooms are full of rich experiences designed to meet the needs of each child.
Learn more about our classrooms, curriculum and how you can support your child at home.
The "See Us Working" button below will take you to the most up to date gallery featuring our own Sussex Montessori children at work and play.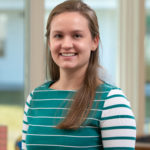 Lead Guide: Becky
Associate: Mr. Queon
Whether we see each other in person or via Zoom, let's be sure to stay connected! To ask us specific questions about your child or our work please reach out in any one of the following ways. We will respond within 48 hours. Messages received over the weekend will be prioritized for the following school day.
Email: sandra.ball@sussexms.k12.de.us
Phone: (302) 404-5367 (school office)
Backpack Notes:
If you send a note with your child and don't hear back from us within 48 hours please follow up with a call or email.
Backpacks have a way of making notes disappear…it's the strangest thing!